[Organization] (Gaia Cares) Gaia Community Care and Wellness Society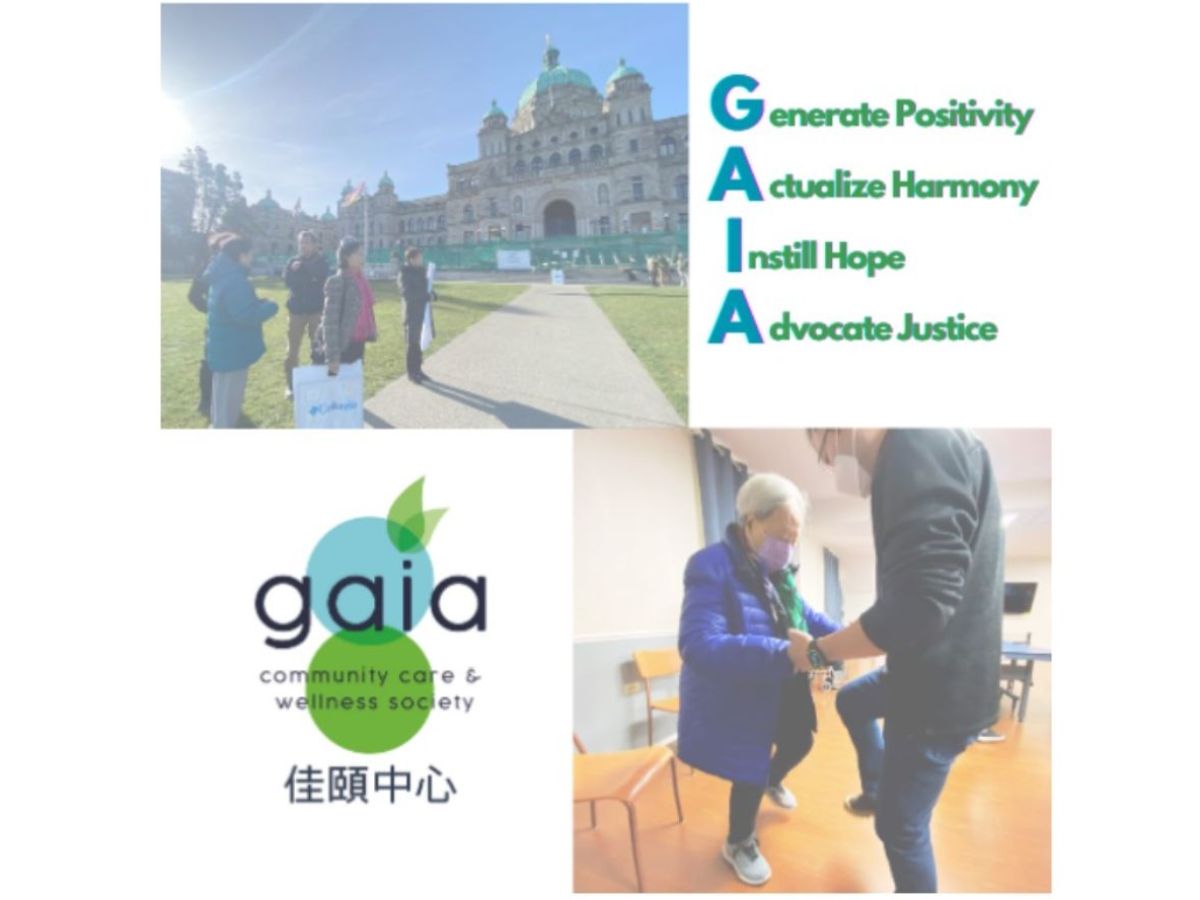 Learn more
Organization website: https://gccws.ca/
Instagram page: https://www.instagram.com/gaiacommunitycare/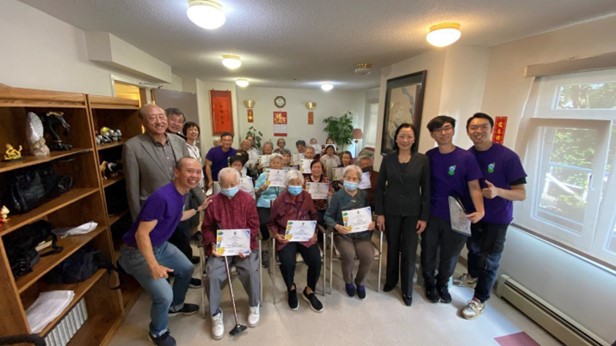 Voice from clients:
"Gaia Cares gives us a safety net."
"Gaia Cares made my life easier."
"I want to stay in this building because of Gaia's services"
Gaia Cares was established in 2018 to provide culturally and linguistically appropriate supports to Chinese seniors and caregivers in Greater Vancouver. They serve seniors who speak Mandarin or Cantonese, including those who speak regional dialects. Gaia Cares is a small organization, evolving from 3 staff to currently 8 full-time staff, while is solidly supported by more than 50 volunteers, many of whom have health care or social service backgrounds and professionally trained in Hong Kong and worldwide. Gaia Cares relies on funding from private donors and grants to support their programs. The Yee Hong Geriatric Centre in Ontario has been a key source of inspiration for Gaia Cares. Regular professional exchange between two organizations helps finetuning the development of services.
Gaia Cares advocates for quality services for seniors in Metro Vancouver and provides client-focused, culturally sensitive, continuum of services to keep seniors age well at home. Services provided by Gaia Cares include supportive services in low-income seniors housing, adult day programs, and caregiver supports. Gaia Cares utilizes a stepped-care model and can increase the intensity of their services depending on the needs of the senior. Gaia Cares focuses on providing services and activities emphasizing 3N (Natural environment, Natural relationships, Natural means) and 1P (Purposeful contact).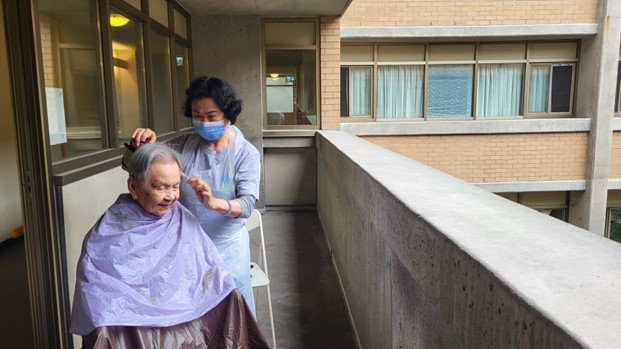 Gaia Cares provides supportive services to low-income seniors living in 11 buildings (SROs) in the Downtown Eastside of Vancouver. Three of the buildings (Golden Age Court, Shon Yee Place, and Chinese Freemasons Manor) receive more intensive services. Gaia Cares provides services such as building orientations for new tenants, service navigation, fall prevention, and educational activities for seniors an caregivers. For vulnerable seniors with higher needs, more intensive services can be offered such as light housekeeping, home repairs and modification, counselling, transportation to medical appointments, interpretation, counselling, and mental health supports. Light housekeeping services are offered through their Project Helping Hands and is used as a way to build relationships with and offer emotional supports to the seniors in culturally-sensitive ways.
Gaia Cares also operates a once-a-week adult day program, the Seniors All-round Development Day Program, at Grace Neighbourhood Centre in Burnaby. The program can accommodate 12 Cantonese speaking seniors. The adult day program provides stimulating activities, nutritious meals, activities of daily living assistance, and health and wellbeing supports. Caregiver Support and Education are actively rendered to connect caregivers in mutual support group and education sessions to enhance their caregiving capacity and deal with the stress in caregiving.