PaRx, A Prescription for Nature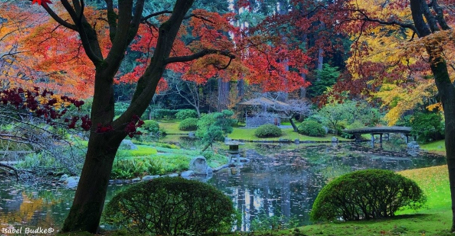 PaRx, or A Prescription for Nature, is a national nature prescription program that Parks Canada has recently joined. Studies are showing that increased time in nature can help with anxiety and mental health. The aim of this program is to get patients to spend a minimum of two hours a week in nature. Whether it is gardening in your backyard or a trip in the backcountry, studies show that increased time in nature can help people with their mental and physical health. This program is being launched at a significant time, as many are still feeling the impacts of COVID-19.
The Parks Canada Discovery Pass will help with reducing the barriers to accessing nature. Although costing over $70 per patient, the pass would pay itself after about seven visits and offers unlimited admission for one year to 80 different national parks, historic sites, marine conservation areas, and more. This new collaboration is a breakthrough for treatment of mental and physical health by healthcare practitioners.
The goal is to spread the program to every province and territory by the end of 2022. The plan also involves improving access to transportation, such as through reduction or elimination of costs, to help reduce barriers and support Canadians living in the inner-city to access nature trails and forests.
The program will focus on encouraging residents to access nearby national parks, historic sites, and marine conservation areas. For example, for those in BC's Interior, that could be visiting Mount Revelstoke National Park. For those in the Lower Mainland, UBC Botanical and Japanese Gardens will be open to people with a nature prescription.
This program has been developed to help treat people both physically and mentally. At a time when growing anxiety is occurring due to climate change emergencies, such as BC's 2021 heat wave, forest fires, and floods, and other causes such as COVID-19, access to nature has become even important. By prescribing parks passes, people are more likely to use them, as it is being advised by a trusted professional. Being immersed in and connected with nature has many positive physical, mental, and environmental impacts, and is a simple, effective, and enjoyable way to promote healthy aging – something we can all get behind!