[Program] Cherryville Community Food & Resources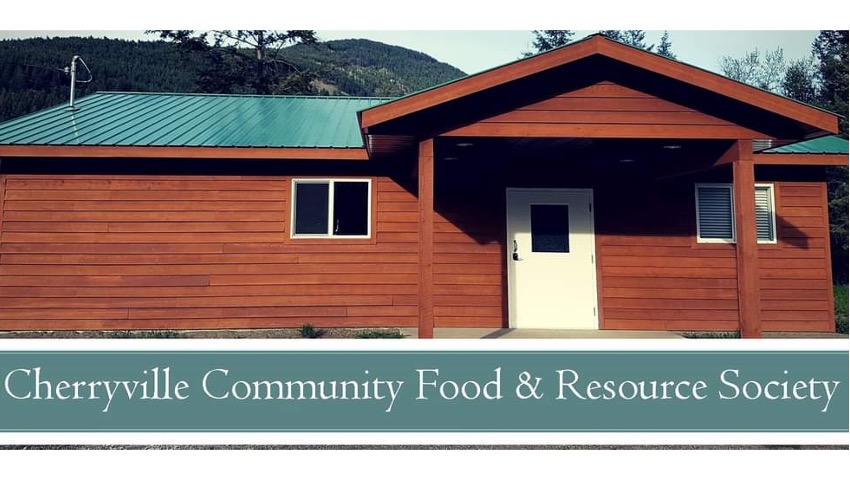 Programs
Senior Services and Persons with Disabilities
Meal Program: Any older adult residing in Cherryville area who is 65 or older, or anyone 50+ who is living with a disability, can purchase a pre-made meal for $5.00. Fresh meals can be picked up the same day as they are made, otherwise all meals are frozen and can be picked up at a later date. Meals are made and distributed on the second Saturday of each month. All proceeds go back into the program. 
Transportation: Older adults residing in Cherryville area can request transportation services. Requests are filled based on volunteer capacity. To request a ride, contact Amanda Derdau at 250-547-0089. Please note: transportation is ONLY provided for important medical appointments and/or monthly grocery shopping. Fee: $35.00 to Vernon and back; $20.00 to Lumby and back; $10.00 within 10km
Friendly Visiting: The mission of this program is to reduce social isolation and loneliness by keeping Cherryville older adults connected. Volunteers coordinate directly with older adults to determine days and times that work for either a home visit or social call! If you could benefit from this program or want to know more about it, call Amanda at 250-547-0089.
The Cherryville Express: This service is available to older adults 55+, adults with disabilities and to people who do not have access to other forms of transportation due to social, financial or practical issues. Trips are scheduled twice per month to The Real Canadian Superstore and Walmart. The Cherryville Express has 12 seats with 4 spots for wheelchairs. There is 1 staff member and 1 volunteer to help assist passengers however all passengers must be independent physically and cognitively (with support of mobility aids if required) as our staff are not equipped to provide any personal care. $20 per seat. We have now created an option to order groceries online for days the Cherryville Express goes to Vernon, this option is only available to older adults and persons living with disabilities. 
New clients undergo an intake process with our staff prior to receiving services – call Amanda at 250-547-0089 for more information.
Food Bank Services
Monthly Hampers: any Cherryville resident is eligible to receive a monthly food hamper. There is also a weekly drop in service where anyone can access food we have in excess. We work hard to create a safe and open atmosphere free of discrimination and prejudice and welcome anyone, regardless of need or circumstance, to access our food security services. If you are not comfortable reaching out or receiving our services, there is an unmonitored fridge outside the food bank building stocked with basic food items that can be accessed privately.
If you require a hamper or have questions regarding food bank services, please contact either Michelle at 778-212-8900 or Sharon Harvey at 250-547-6646.
Christmas Hampers and Gifts Event: Cherryville residents requiring extra support at Christmas time can access this event. Children are "adopted angels" under this program by various donors who purchase Christmas gifts to be added to large Christmas hampers. We welcome any volunteers interested in supporting this annual event, if you are thinking about volunteering and would like more information, please contact Sharon Harvey at 250-547-6646.
Weekly Extra's & Unmonitored Fridge: Anyone is welcome to drop in on Thursdays at the Food Bank to access food we have in excess. Typically this includes bread, dairy products, and large quantities of seasonal vegetables/fruits. If you require food but feel uncomfortable reaching out or asking for help, we have an unmonitored fridge stocked with basic items. We understand there is stigma around using food bank services however everyone deserves access to nutritional foods and CCFRS welcomes all people without judgement. Please, if you are having a tough time and could use a hamper, do not hesitate to reach out to Michelle at 778-212-8900. Your call is completely confidential. 
Organic Community Garden: in operation since 2017, our community garden provides on average 2,000lbs of fresh, organic produce each summer which goes directly to supplement our food security programs. 
Education Series: CCFRS is working with local members of the community to organize a multipart knowledge sharing series around food, homesteading, and building Cherryville resilience. Back to Basics is the series focus for 2023 and includes workshops on Rabbit Husbandry; Dairy Goats 101; Weedless, No Till, Permaculture Farming; Productive Small Space Gardening; Hand Processing Alpaca Fleece; Canning and Dehydrating; Sourdough Break Making. For more information, contact Michelle at 778-212-8900. 
Organization

Cherryville Community Food & Resources