Call for Health Care Key Informants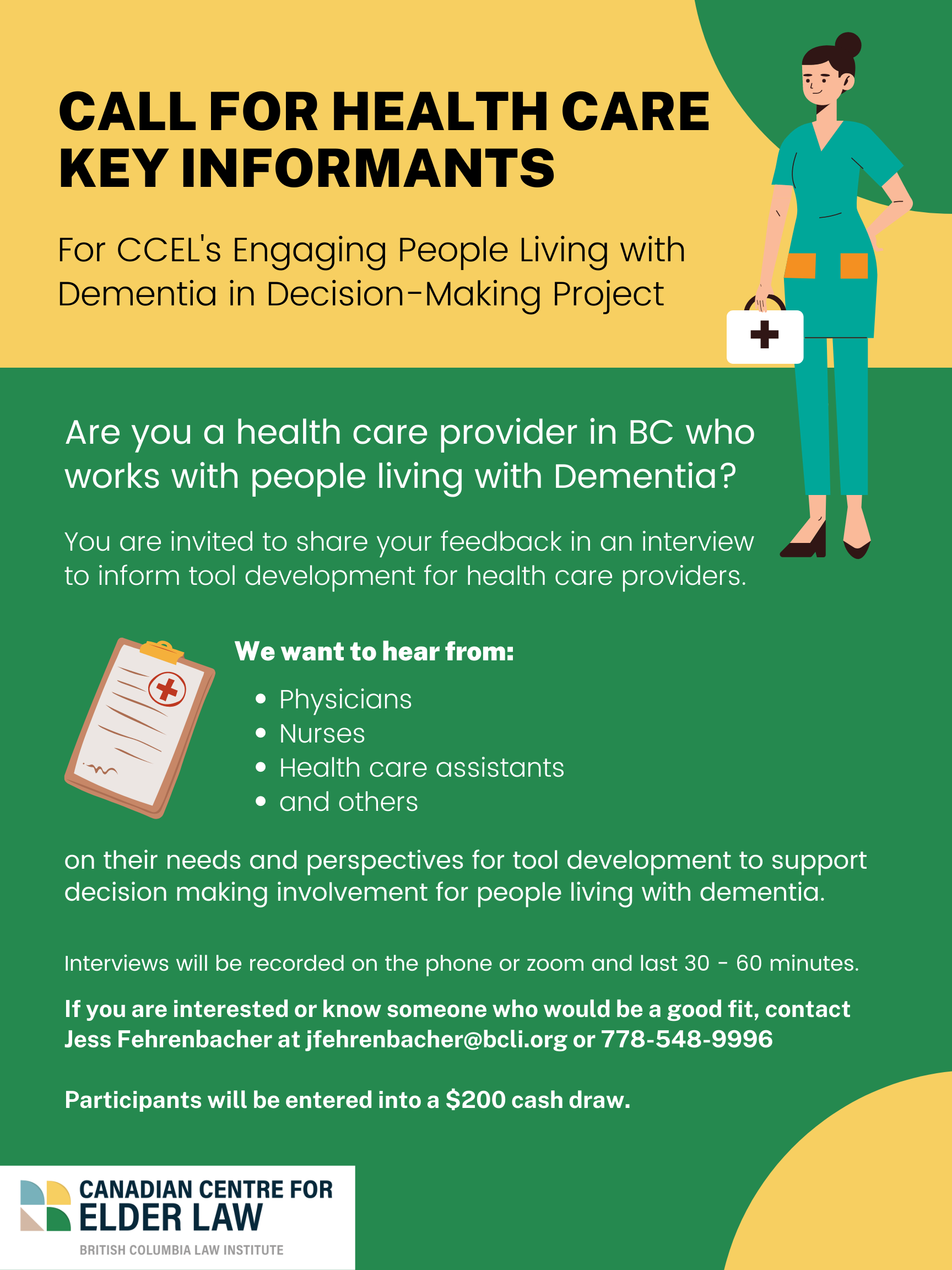 The Canadian Centre for Elder Law (CCEL) is seeking participants in BC to inform our project on engaging people living with dementia in decisions that matter to them. Currently, we are looking for physicians, care aids, and other health care providers for key informant interviews. We are also hosting a virtual group conversation with people living with dementia in Spring 2022. We will use what we learn from these conversations to identify ways to support families and healthcare professionals' capacities to engage people living with dementia in decision-making.
To participate or learn more, contact Jess Fehrenbacher at jfehrenbacher@bcli.org or 778-548-9996.
By

Canadian Centre for Elder Law