[Call for Nominations] 2023 Seniors Leadership Award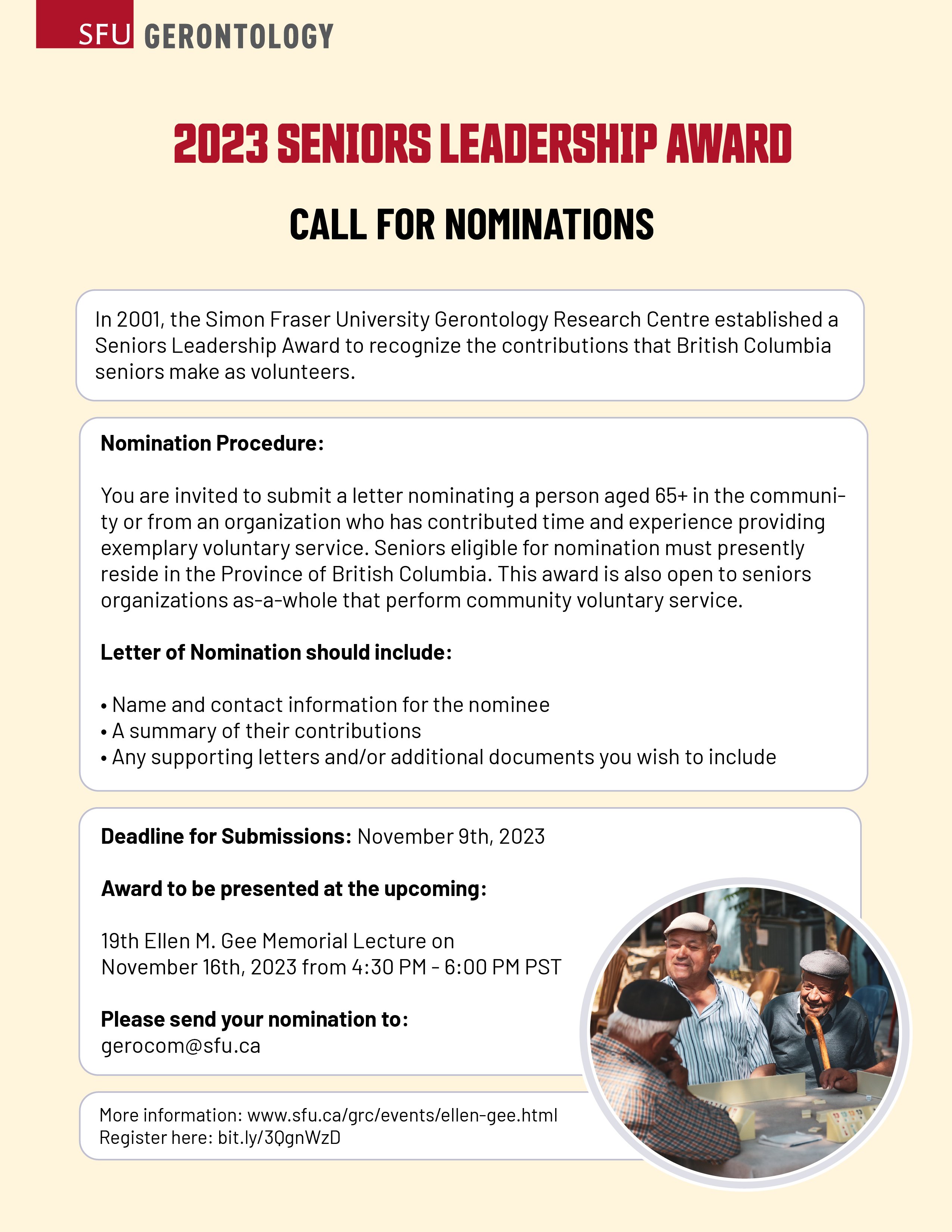 The 2023 Seniors Leadership Award is now open for nominations! This award was established in 2001 to recognize the contributions that British Columbia seniors make as volunteers. 
Please find the attached poster to learn more about the nomination process. The application deadline is November 9th, 2023. 
The award(s) will be presented at the 19th Ellen M. Gee Memorial Lecture on November 16th, 2023 from 4:30 pm - 6:00 pm (PST). Register for the event here: https://www.eventbrite.ca/e/19th-ellen-m-gee-memorial-lecture-tickets-737599468867?aff=oddtdtcreator.