[Canada-Wide] National Seniors Council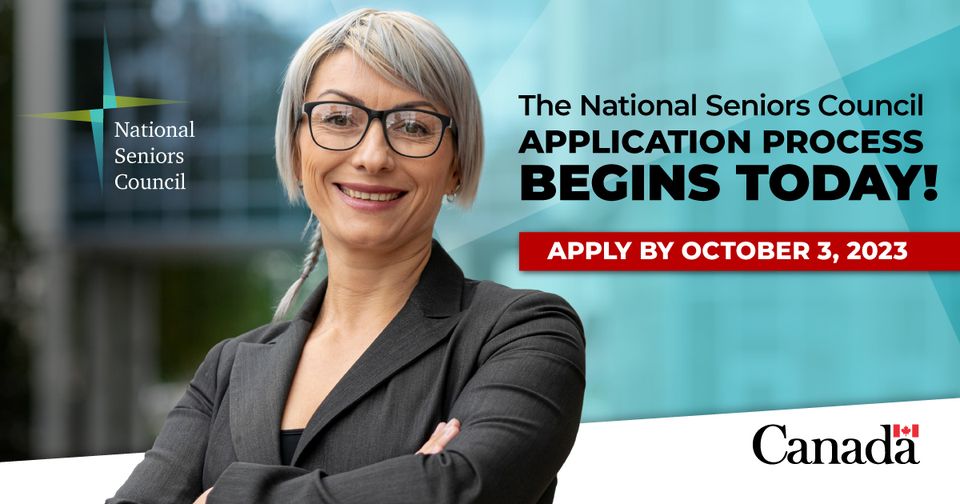 The Government of Canada is looking to recruit candidates with expertise and experience working with older adults or on population aging issues to fill vacancies on the National Seniors Council.
The National Seniors Council (Council) advises the Government of Canada, through the Minister of Labour and Seniors and the Minister of Health, on matters related to the well-being, health, and quality of life of older adults, including the opportunities and challenges arising from a rapidly growing and increasingly diverse aging population.
As directed by its responsible ministers, the National Seniors Council:
Advises on current and emerging issues and opportunities related to the quality of life and well‑being of older adults;
Undertakes activities such as commissioning research, convening expert panels and roundtables, and holding consultative meetings as needed; and
Delivers well-balanced advice, taking into account the views of experts, older adults, organizations and groups that provide older adults; programs and services, provincial / territorial advisory bodies on older adults, and other relevant stakeholders and interested parties.
The Chairperson provides leadership for the Council, presides over all its meetings, serves as a primary spokesperson with media, stakeholders, and government officials, liaises and communicates advice to federal ministers on behalf of the Council, and works with the Council Secretariat, providing direction regarding its activities.