[Event] Project Impact Healthy Aging Showcase 2023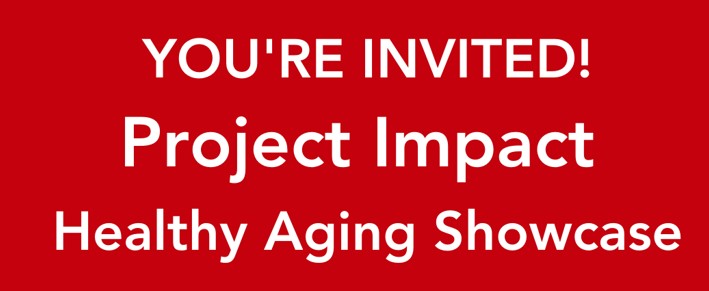 We are excited you would like to attend United Way BC's 2023 Healthy Aging Project Impact Showcase during BC Seniors' Week! You can attend in-person or join a virtual live stream. The event will take place on Tuesday, June 6th, 2023, at the Collingwood Neighborhood House Annex located in Vancouver, BC. Once you register and provide your email, you will receive follow up reminder emails, details about parking, and learn how to join the live stream.
What is Project Impact Healthy Aging?
Project Impact Healthy Aging (PIHA) is a developmental evaluation course that helps the Community Based Seniors' Services sector prove and improve impact in BC. 
Through funding from the Province of BC and in partnership with Dialogues in Action, United Way BC convenes a cohort of teams from agencies in the community-based seniors' service sector to design effective exemplars and develop evaluation strategies. These strategies allow the teams to collect data to determine findings, communicate impact, and produce data-informed program experiments and innovations. 
At the showcase each team will share their findings for 5 minutes each during the live stream. This will be followed by a meet and greet reception for those attending in-person. This will be a non-alcoholic event with refreshments and appetizers provided. The event runs from 5 - 7:30 p.m. for those attending in person and from 5:30 - 6:30 for those joining the livestream.
REGISTRATION FOR IN-PERSON ATTENDEES is limited to 80 people this year.   
REGISTRATION FOR THE LIVE STREAM is unlimited.