Growing your own food: the power of a single seed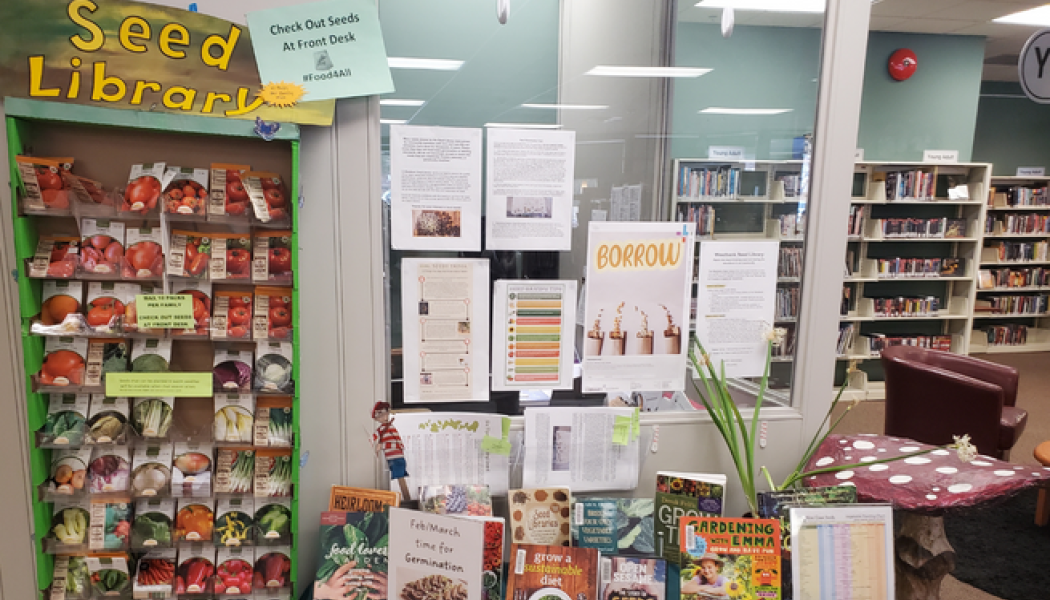 Growing your own food: the power of a single seed
Guest post by Alexis Blueschke, RD, a public health dietitian for Interior Health.
Have you ever planted a seed and watched it grow? Last year, I planted a tiny tomato seed and it was magical. I watched a single seed grow into a six-foot-tall plant, heavy with red, ripe tomatoes, in the span of four months. Growing your own food is a great way to learn about food and sustainability.
Around the world, and here in B.C., there are organizations and groups working to support and transform our food systems. By growing our own food, taking advantage of local programs, and staying up-to-date on local and global initiatives, we can do our part to ensure a secure food future.
BC Seed Security Program
The BC Seed Security Program works to promote and preserve heritage seeds that grow in B.C. Their seed preservation initiatives include Seedy Saturday, Seed Libraries and Seed Cleaning events.  
Farmers, gardeners and seed savers cooperate to maintain seed diversity, which is an important step towards ensuring resiliency in our food system and that crops can adapt to the changing climate.
Farm to School BC
Teaching the next generation about food and food growing opportunities is another way to support the local system. Farm to School BC is an example of a program that works with schools and communities in B.C. to bring healthy, local and sustainable food into schools. The organization also provides hands-on learning opportunities that develop food literacy.  
The Kamloops region, for example, is a Farm to School Hub that works on food initiatives in local schools with the support of community members. Interior Health's public health dietitian team often works closely with Farm to School to support their initiatives. 
Future of B.C.'s Food System Report
According to the Future of B.C.'s Food System Report, the "United Nations predicts that climate change will decrease global agricultural yields by as much as 25 per cent by 2050" while our population continues to increase.  
Here in B.C., we witnessed the disruption to our food systems from events like the 2021 heat dome, multiple wildfires and catastrophic floods. The disruptions caused by these extreme events, such as the closure of major transportation routes due to flooding, is forcing us to re-evaluate our food system. 
The report, published by the Food Security Task Force, puts forward a vision, call to action and recommendations for how B.C. can become a world leader in a safe and sustainable food system. 
Resources
Find out more about the organizations, programs and resources promoting food sustainability:
It can be overwhelming to think about where we to begin when it comes to food sustainability. Taking small steps such as supporting seed saving, growing our own food, promoting food literacy in schools and buying local can all help move us in the right direction.  
By keeping the power of a seed in the hands of our communities, we hold the possibility of a sustainable future.
About our Nutrition Month 2023 series 
March is National Nutrition Month, led by dietitians across the country. Dietitians work on many levels to support the nutritional needs and challenges of individuals, families and communities. They recognize that the recent increase in food costs have meant that a healthy diet is out of reach for many British Columbians. 
To mark Nutrition Month 2023, we're featuring articles written by UBC Dietetics practicum students and our staff to help you eat better, live better and save some money. Check out other stories in the series: