#LoveAllAges Photo Contests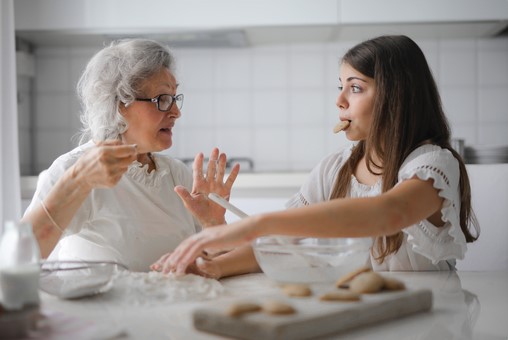 About the Contest
As one of Canada's largest not-for-profit social enterprises with over 115 years of care delivery experience, our SE Health team takes pride in our work's impact on how we live and age in Canada and across the world. As a member of The Global Alliance for the Rights of Older People and as part of our Global Rally awareness campaign, we are running a photo contest from February 27 to March 3 to raise awareness of the rights of older people and encourage intergenerational understanding.
Ageism refers to stereotypes (how we think), prejudice (how we feel) and discrimination (how we act) towards others or oneself based on age. Ageism impacts everyone in our society. And awareness of intergenerational perspectives, biases, and understanding is critical to creating bridges across generations.
Through this photo contest, we aim to create an age-positive library of images that stimulate an increased understanding of ageism. We aim to encourage positive content that tells stories and augments intergenerational empathy, compassion, and cooperation.
Contest Update (March 3, 23): to allow more time to complete your #LoveAllAges Stories submission, the deadline has been extended to March 21, 2023!
Prizes
There will be two (2) grand prizes of $2,000 awarded to co-winners and five (5) prizes of $1,000 awarded to notable entries.
The Closing date for entries is March 3, 2023. Winning participants will be contacted directly within four weeks after the closing date.
Judging
All photographs submitted to the #LoveAllAges Contest will be reviewed by the judging panel and the Contest winners will be selected by the judging panel representatives. All decisions of the judging panel are final.
Eligibility
You must be a permanent resident of Canada, (excluding Quebec) and not an employee of SE Health (including those who are members of an employee's immediate family or who are domiciled with an employee of SE Health), its affiliated companies or agents, advertising and promotion agencies and the Contest judges.

Photos must follow the theme of intergenerational activities, with a focus on older adults and other generations interacting at home, work or in the community.

You must also submit a 200-word minimum story on what made this moment special, what did you learn, the wisdom shared, and your thoughts on people from different generations spending time together.
How to Enter
Once you capture that perfect photo (with the above requirements), upload your image entries on this page. This includes your image and story, image information, consent/release forms and personal information.
Full terms and conditions can be found HERE.
Other Ways to Participate
You can also enter our Instagram contest for a chance to win one of two (2) $100 daily draws during the contest period (Feb. 27 - Mar. 3, 2023). To enter, simply SHARE your original picture on Instagram using #LoveAllAges AND #AgeWithRights and tag @SEHEALTH. Add a short description of people/activities in the image.
You may choose to participate in one or both contests.