New Data Release: Non-profit institutions and volunteering: Economic contribution, 2007 to 2017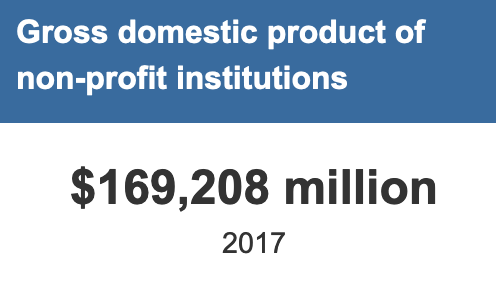 Economic activity in the non-profit sector totalled $169.2 billion in 2017, representing 8.5% of Canada's gross domestic product (GDP). Community non-profit institutions accounted for 16.4% of the overall sector, while business non-profit institutions accounted for 10.4%. The most significant portion of non-profit activity (73.2%) came from government non-profit institutions, such as hospitals and universities.
If included, volunteer activities—which are important for the non-profit sector but not included in standard macroeconomic measures—would have added a further $41.8 billion to the economy in 2013 (the most recent year of available data), representing 22.3% of non-profit GDP that year.