UBC Provider Perspectives Study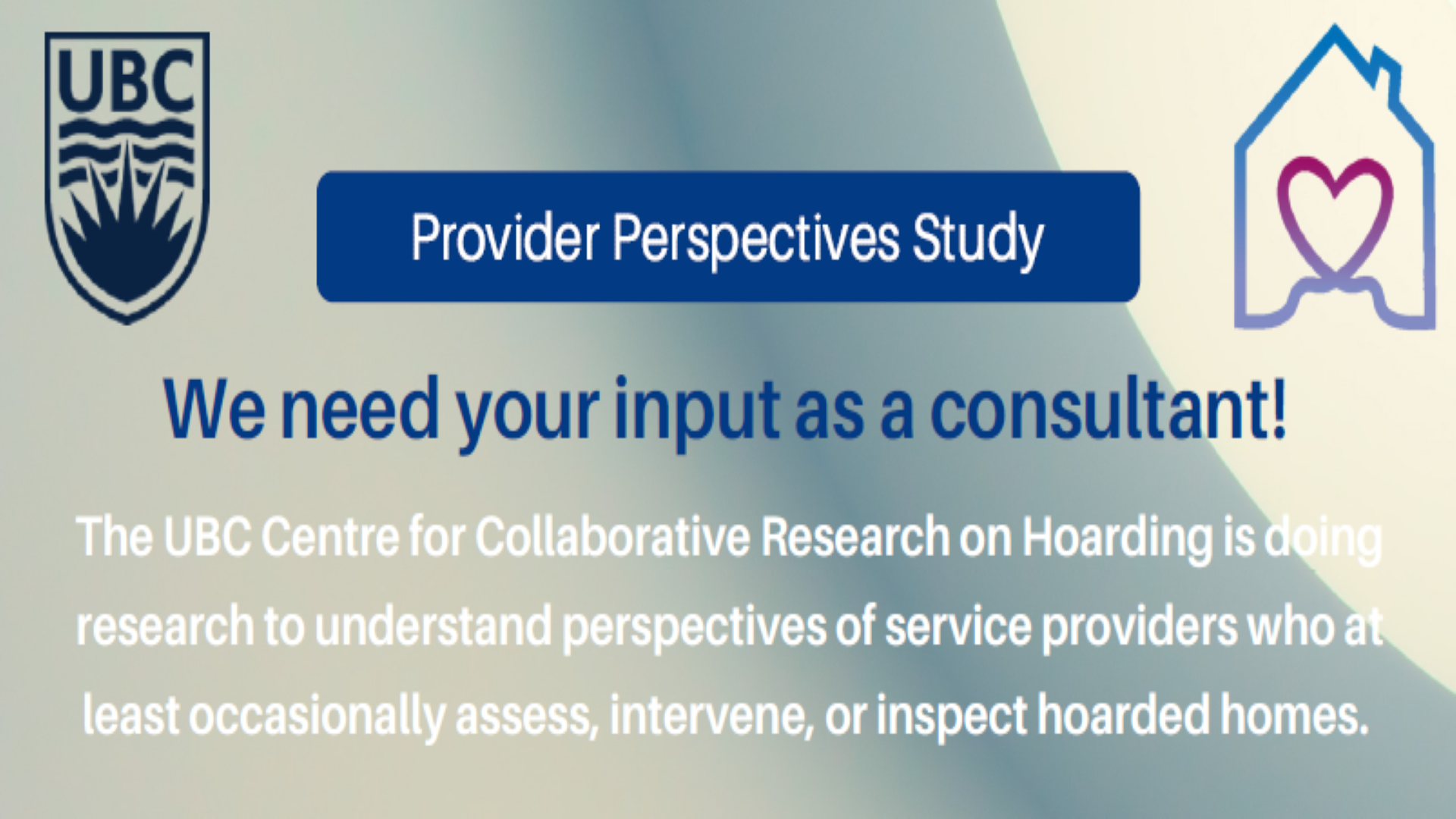 The UBC Centre for Collaborative Hoarding is doing research to understand perspectives of service providers who at least occasionally assess, intervene, or inspect hoarded homes. 
The Provider Perspectives study is recruiting people who encounter hoarding as part of their work in housing, code enforcement, child welfare, older adult services, mental health, or fire prevention. You do not need to be a hoarding specialist or expert. 
The online survey takes about 30 minutes. The questions focus on service providers' knowledge and perspectives on hoarding and mental illness. Participants will receive a $10 gift card or they can choose to donate the $10 to a charity on the list. 
By

UBC Centre for Collaborative Research