United Way BC Community Recipe Book - would you like to be involved?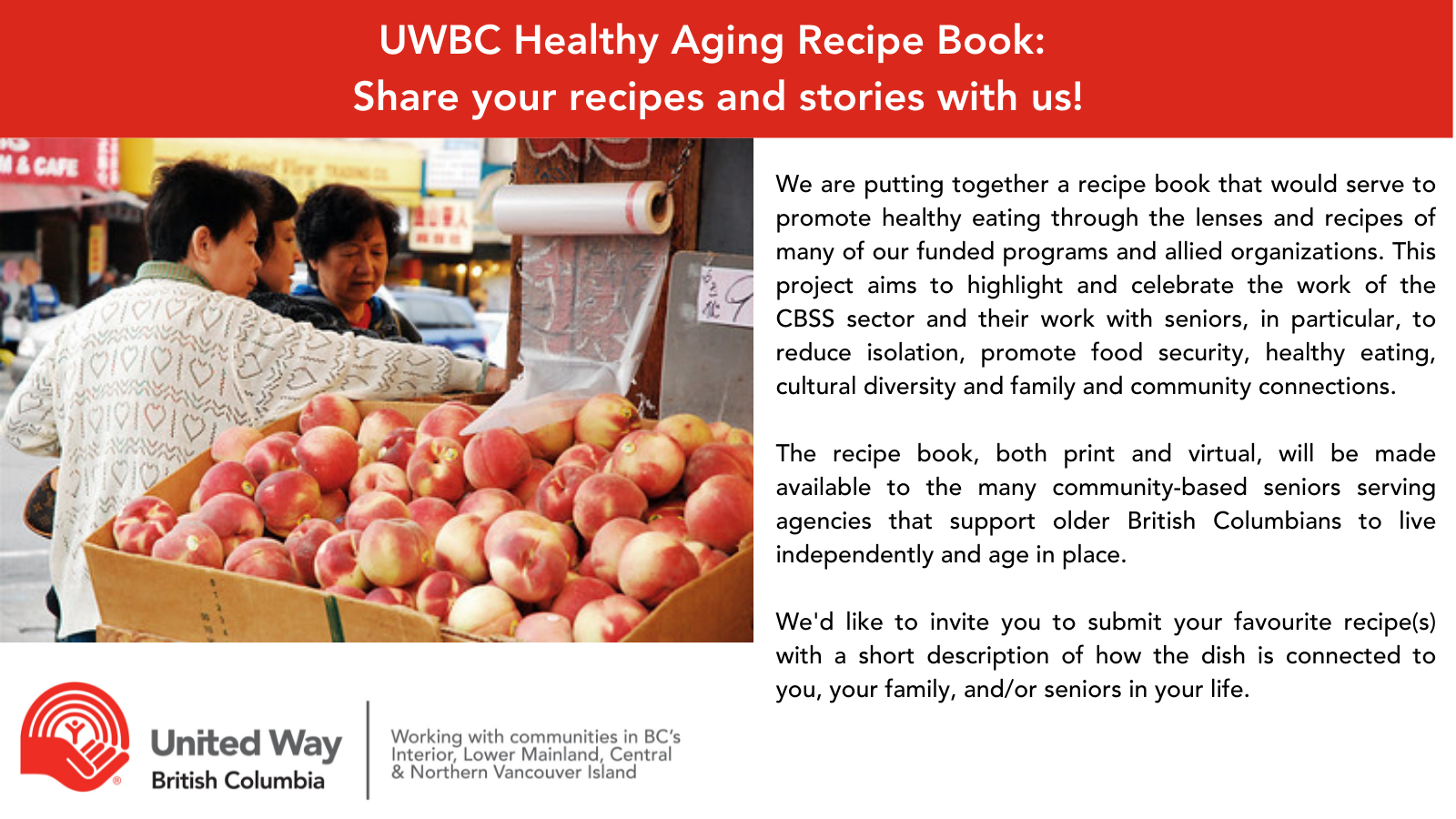 United Way British Columbia is putting together a recipe book that will serve to promote healthy eating through the lenses and recipes of many of our funded programs and allied organizations. This project aims to highlight and celebrate the work of the CBSS sector and their work with seniors, in particular, to reduce isolation, promote food security, healthy eating, cultural diversity and family and community connections.
The recipe book, both print and virtual, will be made available to the many community-based seniors serving agencies that support older British Columbians to live independently and age in place.
We'd like to invite you to submit your favourite recipe(s) with a short description of how the dish is connected to you, your family, and/or seniors in your life.
By

United Way British Columbia