Black History Month Informational Graphics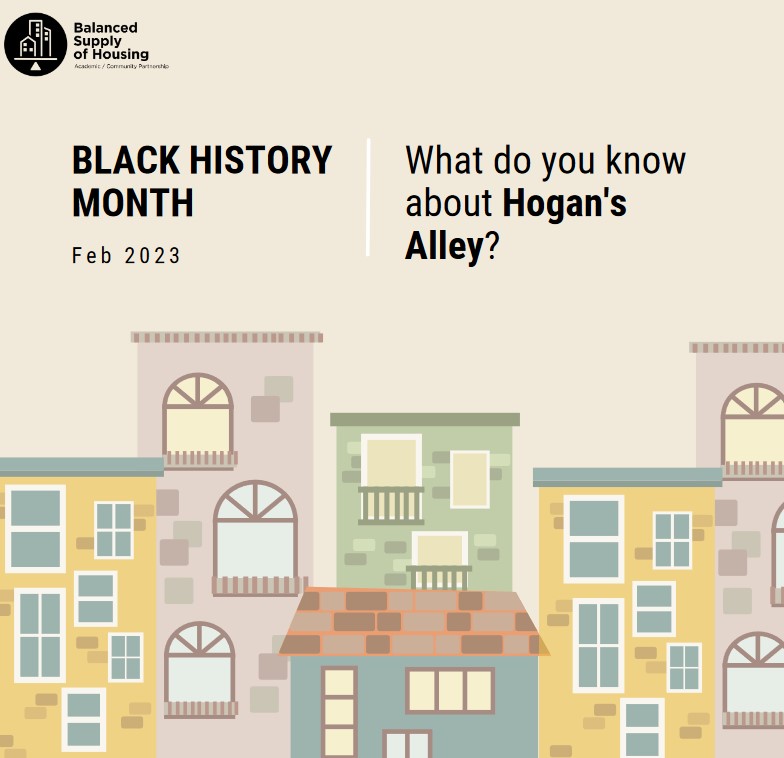 With respect to Black History Month, we wanted to highlight the ongoing systemic discrimination against Black Canadians within our housing structures. In these graphics, we provide background into the problem, focussing specifically on Hogans Alley and Africville, and present solutions identified by our community partners and cluster researchers.
What do you know about Africville?
What do you know about Hogan's Alley?
By

Balanced Supply of Housing Research Cluster

Subject Area

Intercultural/Interfaith/Interlingual; Immigrants, Refugees, and Other Newcomers
Housing
Information, Referral, & Advocacy

Audience

Academics
Government (Politicians, Policy Makers) and Health Authorities
Funders
Service Providers (Non-profits, Community Organizations, Local government)
Caregivers, Seniors & Volunteers
Government
Health Authorities