[Podcast] Age-Friendly Technologies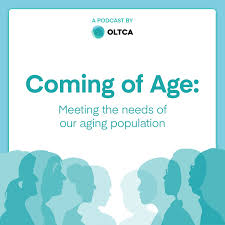 As the first of the Baby Boomers soon turn 80, how can technology enhance their lives and help them stay home? Finding the right tools, that make life simpler and easier, is key.
In this episode, Donna Duncan is joined by Mike Agerbo, a digital living expert and family caregiver. For nearly 20 years, as a radio, TV and podcast host, Mike has been reporting on breaking news, testing gadgets, and making technology easier to understand – and live with. Mike shares a wealth of knowledge about the technologies that are out there today. How to find them, and most importantly, how to use them to enhance our older loved ones' health, wellness and safety at home.
By

Coming of Age: Meeting the needs of our aging population