[Toolkit] Human Resource Toolkits for Nonprofit Professionals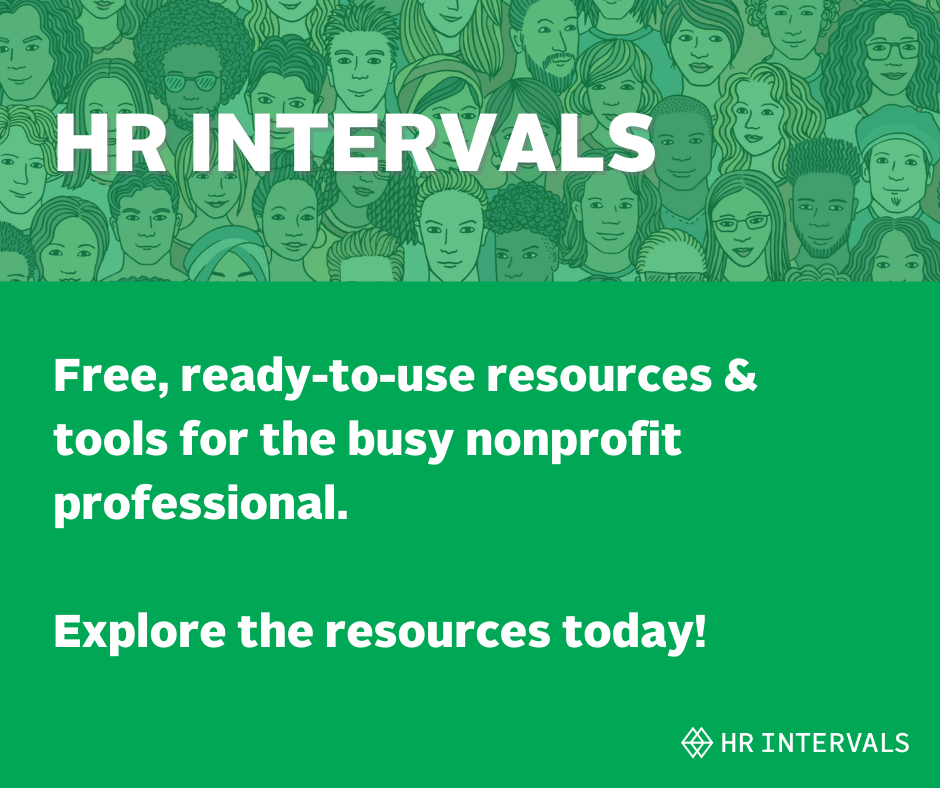 HR Intervals: HR Toolkit for Nonprofits
A free service, the easy-to-navigate site offers a collection of educational and ready-to-use resources designed to help you better understand, address and guide people management. 
History
Created by and for the sector, HR Intervals builds off the legacy assets of the former HR Council for the Nonprofit Sector (HR Council), a nonprofit organization that existed from 2005 and 2013 to advance nonprofit labour force issues. The assets were administered online by Community Foundations of Canada until 2018. In the summer of 2020, an agreement was reached to transfer the assets to Imagine Canada.
Our sector relies on the talent of more than 2.4 million individuals — the majority of whom are women — to craft and deliver essential and innovative services to help our communities thrive. Yet most organizations don't have an HR department or access to the information and resources they need to perform HR functions as effectively as they would like.
HR Intervals was created to address this gap by providing a comprehensive, bilingual online knowledge base to help nonprofit managers, employees and board members better understand, address, and guide people management within their organizations.
Alongside a team of HR volunteers and Launch Partners CIBC, The Co-operators Group Limited, Silent Partner Software, Community Foundations of Canada, The Counselling Foundation of Canada, Ontario Nonprofit Network, Grosso Hooper Law, and BarterPay®, Imagine Canada debuted HR Intervals on November 30, 2021 – a new and entirely free HR toolkit specifically designed for nonprofit professionals.
Subject Area

Organizational Development
Non-profit / Charitable sector

Audience

Service Providers (Non-profits, Community Organizations, Local government)