Webinar Recording: Housing and Living Arrangement Options for Older Adults: At home. In community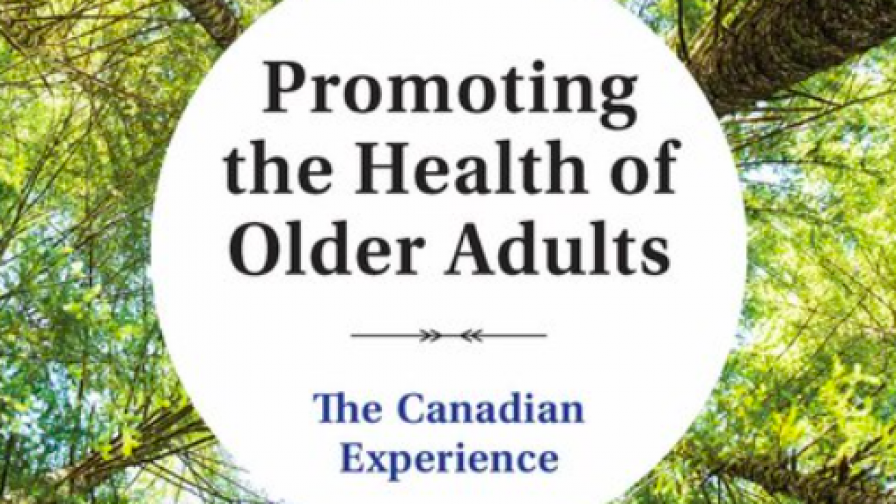 In September, 2022, CORE Canada launched a series of 90-minute sessions focused on Mobilizing to Promote Health and Well-Being for Older Adults. This health promotion series builds on the recent webinars offered by The National Collaborating Centre for Determinants of Health (NCCDH) and Health Promotion Canada (HPC) that explored public health action on health equity for an aging population and was based on content from the book "Promoting the Health of Older Canadians – The Canadian Experience". The current series picks up on the webinar and book topics in an effort to mobilize action on various issues by focusing on effective models and the policies, practices, partnerships, and networks that support them. Through interviews and discussions with practitioners, researchers, and policy-makers, each session explores a topic and the key issues and challenges related to it, and examines some strategies and programs that have been successful in addressing the problems. In addition to Q&A, participants have the opportunity to more deeply probe and engage in the topic by accessing related resources and tools.
On January 26th we heard from Jessica Lee, Catherine Donnelly and Vincent DePaul, Raza Mirza, Laura Kadowaki and JP Melville to discuss Housing and Living Arrangement Options for Older Adults: At home. In community
Research commonly indicates that 95% of Canadians want to age in place - in their home and community. But for many, living safely and independently will require having convenient and affordable access to various health and social supports that can meet their changing needs as they age. This session defined age-friendly housing, provided an overview of various models of housing with supports for aging in place, and models of age-friendly housing and living arrangements that enable aging in place.
Watch Here
Other recordings:
September 29th:
Re-orienting Health and Social Services for Older Adults: Provincial Strategies for Community-Based Seniors Services
October 27th:
Age-friendly Communities: A Key Strategy in Promoting the Well-being of Older Adults
Speakers Biographies:
Jessica Lee - Jessica Lee is a Toronto Urban Fellow Research Associate in the City of Toronto's Seniors Services and Long-Term Care Division. At the City, Jessica works on initiatives that enable seniors to age in place with dignity, respect and support across Toronto. She holds a Master in Public Health from the University of Toronto and is passionate about the development of policies and programs that advance health, wellbeing and equity. 
Vincent DePaul -

Vince DePaul is a physiotherapist and an Associate Professor in the School of Rehabilitation Therapy at Queen's University. He is the co-lead, along with Catherine Donnelly, of the Oasis Expansion and Evaluation Study. His research focuses on promoting optimal mobility and participation in older adults, and individuals with stroke and other health conditions.   

Catherine Donnelly - Catherine Donnelly is an occupational therapist and an Associate Professor in the School of Rehabilitation Therapy and Director of the Health Services and Policy Research Institute at Queen's University. She is the co-lead, along with Vincent DePaul on the Oasis Expansion and Evaluation Study. Her research is focused on team-based primary care with an emphasis on supporting older adults to age in their communities.   
Raza Mirza - Director, National Partnerships and Knowledge Mobilization, HelpAge Canada and Assistant Professor (Status), University of Toronto, Institute for Life Course and Aging. Raza M. Mirza, PhD received his MSc and doctorate degrees from the Graduate department of Pharmaceutical Sciences at the University of Toronto's Leslie Dan Faculty of Pharmacy. His areas of expertise and teaching interests include research methods and evaluation, medical decision-making, the socio-behavioral determinants of health in persons aging with a chronic illness, aging-in-place, and factors such as social isolation and loneliness influencing late-life social, mental and physical well-being. He has been an invited speaker at national and international gerontology and geriatrics conferences, workshops and symposiums, and has consulted with various levels of government on diverse issues related to an aging population.
Laura Kadowaki - Laura Kadowaki completed a PhD in Gerontology at Simon Fraser University in 2020. Laura's areas of research include community-based seniors' services, seniors' housing, ageism, integrated care, and continuing care.

Through her

work as a researcher with the Raising the Profile Project and United Way BC

she has worked extensively with the community-based seniors' services sector in BC for the past seven years to build the capacity of this sector. Currently, she is working as the Program and Operations Coordinator for United Way BC.

JP Melville - JP Melville currently holds two positions related to seniors in Canada. JP is Executive Director of Abbeyfield Canada, which supports seniors' shared accommodation housing at 20 locations across the country. He is also Hub Director for Bronson Centre, where he and a team of five are delivering a federally supported seniors inclusion project. Both organizations are based in Ottawa. Through Abbeyfield Canada, JP promotes community based, seniors housing across the country. In an Abbeyfield house, independent seniors living on low to moderate income, choose to live together in shared accommodation. Each house is an independent, volunteer run charity and is home to about 15 seniors. Since the pandemic, interest in the Abbeyfield model has skyrocketed. New houses are in development. Bronson Centre is an independent charity, a 45,000 sq ft, dynamic community hub in downtown Ottawa. It is home to 30 + not-for-profits, two performance venues, a food bank, and housing for women. The hub is a perfect location for learning how to fully include seniors in community life. At the Centre, JP and his team are in the process of exploring seniors inclusion in creative cultural spaces, through community gardening, new on-site housing, volunteering, employment opportunities and much more. JP has an MSc in planning, grew up farming, and worked widely in the construction industry. For ten years, he worked outside of Canada in countries such as Azerbaijan, Thailand, Bhutan, China (Tibet), Benin and Mali. He is currently based in Ottawa, Canada, where he actively supports the arts and partners with organizations, individuals, and the private sector to assist them with achieving mission. If JP is missing in action, you will find him in the bush - off-grid - watching the trees, listening to the birds, and puttering about on his 40 acres of Canadian Shield. 
Moderated by Dianne Oickle -- Dianne Oickle is a registered dietitian who has been working in the public health field for 26 years, including 16 years of frontline practice. Her passion for meaningful engagement of people with lived expertise of inequities to inform public health priorities drives her motivation. As a white settler woman, Dianne actively continues her learning about whiteness as a privilege as well as becoming anti-racist and has previously co-facilitated sessions on partnerships and racial equity. Her work at NCCDH focuses on community engagement, mental health promotion, intersectoral practice, equity in environmental public health, digital equity, and health equity for older adults. Dianne earned a BSc at St. Francis Xavier University and an MSc at the University of Saskatchewan and has been with the NCCDH since 2014. She is based out of Antigonish, NS.
---
Webinar Recording
By

Healthy Aging United Way British Columbia

Subject Area

Age-friendly Communities
Intergenerational initiatives
Housing

Audience

Service Providers (Non-profits, Community Organizations, Local government)
Government (Politicians, Policy Makers) and Health Authorities
Academics
Service Providers (Non-profits, Community Organizations, Local government)
Caregivers, Seniors & Volunteers
Government
Health Authorities

Category

Events & Webinars
Recorded webinar
Best Practices