Complex Chronic Diseases Program (CCDP)

Complex Chronic Diseases Program's (CCDP) treat and manage Myalgic Encephalomyelitis/Chronic Fatigue Syndrome, Fibromyalgia, and symptoms attributed to Chronic Lyme Disease. Their goal for the program is to provide patient and symptom-centered care with the support of their interprofessional team of health care providers. They emphasize that treatment choice takes patient preferences into account, and that self-care is supported as well as treatment. Central to this is the development of partnership in care, and facilitation of patient involvement in assessment and in treatment decisions.
Who They Serve
The Complex Chronic Diseases Program provides care for adults of all genders who are living with the following complex chronic diseases:
CCDP Clinic Model
The Complex Chronic Diseases Program implemented a new model of care in early 2019 to better support our clients. Their program focuses on offering group-based education and self-management support, while continuing to offer 1:1 medical visits. This group education format is supported by client feedback and research. They have changed their model to increase client accessibility through telehealth and virtual health. Their model of care broadens our ability to support clients after they participate in our program and provide resources while they are on the waitlist.
Finding us
Women's Health Centre (Entrance #77)
​Complex Chronic Diseases Program
4th Floor, Room B400
4500 Oak St.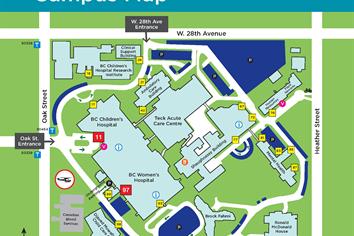 ​
Vancouver
B.C. V6H 3N1
Phone: 604-875-2061
Toll-Free (BC): 1-888-300-3088, ext: 2061
Fax: 604-875-3738
Hours: Mon to Fri, 8:30 a.m. to 5:00 p.m.