Hollyburn Family Services Society - Seniors Services and Housing Outreach programs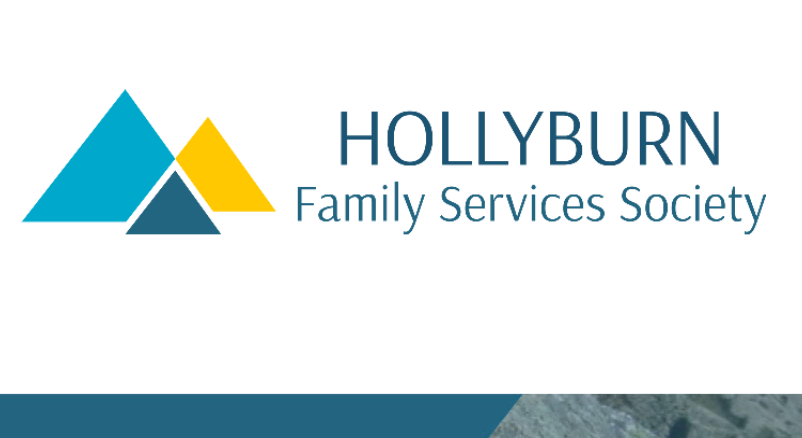 Organization Summary: Hollyburn Family Services Society (HFSS) is non-profit organization that provides distinctive services to respond to those in the community who are experiencing the effects of social challenges. They have developed and offer a variety of programs that can assist those in our community who are most vulnerable. As one part of their Seniors Services, HFSS provides support and services to the increasing number of seniors who are aging into homelessness on the North Shore. The goals of their Housing Outreach programs include housing loss prevention, housing placement, housing crisis stabilization, assistance in maximizing income by reviewing finances and applying for eligible assistance, and helping seniors develop life skills and strengthen social connections.
---
Program Details: Hollyburn Family Services Society (HFSS) supports seniors experiencing homelessness and those at risk of homelessness through several programs and services, including the Seniors at Housing Risk Outreach Program and the Supporting Seniors to Remain Housed program.
The Seniors at Housing Risk Outreach Program provides assistance to seniors (over 55) who are homeless, or at risk of losing their homes, including seniors with complex needs around health, mental health, addictions, elder abuse, and financial management. The goal of this program is to prevent seniors homelessness on the North Shore, support vulnerable North Shore seniors in maintaining stable housing and active community participation, and improve linkages and communication between seniors' service provider agencies and increase the capacity to collaboratively support this vulnerable population.
Their Supporting Seniors to Remain Housed program provides longer term interventions for seniors with chronic tenancy issues that leaves them at risk of homelessness. HFSS owns and operates a Senior Safe House – a home-like transitional housing unit where seniors can stay when they become homeless, the only one of its kind in the Lower Mainland.
HFSS's Indigenous Seniors Outreach program is tailored to meet the needs of Indigenous clients, including urban Indigenous individuals (i.e., those not a member of a local nation), with culturally-safe services. These clients are connected with Elders and with other seniors' services.
In addition to these programs, HFSS facilitates learning opportunities for life and social skills and other psycho-educational components, and various other topics for seniors on the North Shore, often through weekly gatherings over coffee. These psycho-educational learning opportunities are also provided to those staying at the Seniors Safe House.
How and why did the program start?
HFSS first started many of its Seniors Housing Outreach programs following a needs assessment by the Lionsview Seniors Planning Society in 2011 that highlighted the issue of homelessness and risk of homeless among seniors on the North Shore. The Community Needs Assessment provided a number of recommendations, including a need to increase senior-specific outreach support, which the HFSS has taken on and put into action. Using the research findings from the Needs Assessment, HFSS applied for funding and was successful.
"We worked closely with Seniors Services Society (SSS) in New Westminster and modeled our initial services on what they were doing at the time. Once we were up and running, we immediately started receiving referrals," says Leya Eguchi, Director of Services at HFSS.
---
Program Impact: HFSS has been very successful in achieving its goals. For example, alongside the Municipality, HFSS secured six units in North Vancouver approved for the SAFER (Shelter Aid for Elderly Renters) rent supplement. In collaboration with The Vancouver Sun United Way Day of Caring and McCarthy Tétrault law firm, HFSS was able to transform and renovate a house slated for demolition into the now five-bedroom Senior Safe House. Clients cohabitate and share this living space and staff work with the clients to find more permanent housing solutions for the clients. In 2018/2019, the Seniors at Risk Housing Outreach program served over 200 clients through its various services (Safe House, Seniors Remain House, etc.).
Although housing is the primary focus of the Seniors at Risk Housing programs, other social determinants of health and wellness are considered, such as social connection and inclusion, availability of affordable housing, income, and health services. HFSS work in improving the overall health of seniors experiencing precarious housing in North Vancouver has not gone unnoticed. They rate over 90% across all categories in their client and stakeholder satisfaction surveys and SFU and United Way of the Lower Mainland have recognized them for their meaningful work. Vancouver Coastal Health (VCH) has also partnered with and supported HFSS.
"VCH recognizes the role we play in securing housing for seniors and how this reduces hospitalizations and increases well-being in the community," says Leya.
---
Strengths: A key factor behind the success of HFSS and its Seniors at Risk Housing programs is the Society's community-oriented, collaborative, and responsive approach to meeting the needs of the people they work with.
"Seniors have unique needs that differ from those of other age groups. Individual seniors also have unique stories and many experience a variety of housing-related risk factors," says Leya.
The entire staff at HFSS acknowledge the unique needs of the individual seniors they serve by providing services that are client-centered and individualized. Their staff is made up of various professionals including social workers, nurses, and those with various service-delivery backgrounds. Indigenous staff greatly contribute to the Society's work with Indigenous seniors. HFSS staff develop relationships with their clients and work together with them to co-create solutions. They understand senior-specific factors and supports that are needed to secure housing and well-being and they assist clients with navigating systems and issues that are specific to seniors' experiences.
"Understanding that the various determinants of health are integral to achieving health and wellness is key to our success," says Leya.
HFSS has developed important relationships with seniors in the community and with landlords and developers. They have partnerships with the District and City of North Vancouver, which has allowed them to utilize some municipal-owned developments or negotiate alongside the City and District when new developments are being planned. HFSS partnerships and reputation provide them with priority referral arrangements with several seniors housing providers. They also have relationships with many community organizations such as the United Way of the Lower Mainland, and collaborate with academic institutions, including UBC and SFU, along with Lionsview Planning Table, for research purposes.
---
Challenges: Securing funding is an ongoing challenge for HFSS. Fortunately, by highlighting the need for their services through research and demonstrating the effectiveness of their programs, HFSS has received various government funding (i.e., from municipal, provincial, and federal). Their fundraising efforts have also resulted in funding from private donors. This funding allows them to continue to provide their practical and supportive services to those in the community and to expand their programs.
Future plans for the HFSS include: maintaining excellent service standards through training and development; increasing access to trauma counselling; and continuing to work towards increasing the supply of affordable housing available to their clients.
---
Adaptations due to COVID-19 pandemic: To adapt to the COVID-19 pandemic, HFSS transitioned to a hybrid model of in-person (following sanitary guidelines) and over-the-phone/Zoom services. The Society's psycho-educational learning activities have shifted entirely to over-the-phone/Zoom. HFSS respects their clients' preferences to protect themselves, while remaining cognizant that many of their services are essential and require in-person interaction.
To respond to the increased need for community supports, HFSS reacted quickly to the COVID-19 pandemic and successfully raised funds that allowed them to provide immediate relief for those in need, such as rent subsidies and grocery assistance. They continue to respond to those in the community who are experiencing the effects of social challenges and support the increasing number of seniors who are aging into homelessness on the North Shore.