[Program] ABC Internet Matters - LifeLiteracyCanada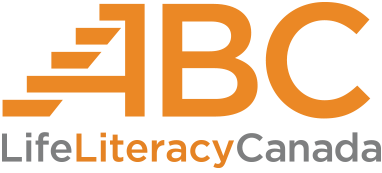 ABC Life Literacy Canada is a national charitable organization that champions literacy by empowering adult learners, raising awareness, and supporting the adult learning sector. They develop and support the use of foundational learning materials and help to build the capacity of the sector by convening and connecting the adult literacy community, and advocating for skills programming. They envision a Canada where everyone has the skills and opportunities to fully participate in learning, life, and work.
ABC Internet Matters empowers Canadians who aren't comfortable using the Internet with the knowledge they need to get started. The program consists of free workbooks and downloadable resources to help new Internet users learn how to use the Internet. With ABC Internet Matters, adult and senior Canadians will develop a basic understanding of what the internet is, how to access it, and how to stay safe online.
Organization

LifeLiteracyCanada