Launch of United Way's Navigation and Peer Support Program!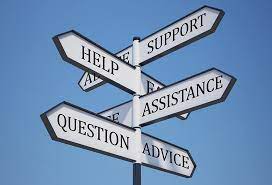 United Way Healthy Aging recently launched the Navigation and Peer Support Program, a new initiative designed to help seniors and Elders across B.C. access support services.
With funding provided from the Government of British Columbia, Healthy Aging will provide over $1.7M in grants, along with other supports, to 13 community agencies. The 411 Seniors Centre Society will support this initiative, providing expertise to the agencies including information and referral training, webinars and regular information-sharing sessions. The NPS program is designed to address the gaps in services for seniors who face multiple barriers to independence. The NPS grant stream supports community-based seniors' service organizations to provide information and referral services that support older adults living in poverty and experiencing other health and socio-economic challenges.
These services can include, but are not limited to:
Supporting older adults to navigate public systems (e.g. housing, transportation, finances, legal, tax, health, etc.)
Responding to requests from older adults in accessing community-based services
Raising awareness of and advocating for available community-based and health services
For more info, contact United Way Healthy Aging at healthyaging@uwlm.ca.
By

Camille J. Hannah, Provincial Cooridnator, Healthy Aging