UN declares healthy environment a human right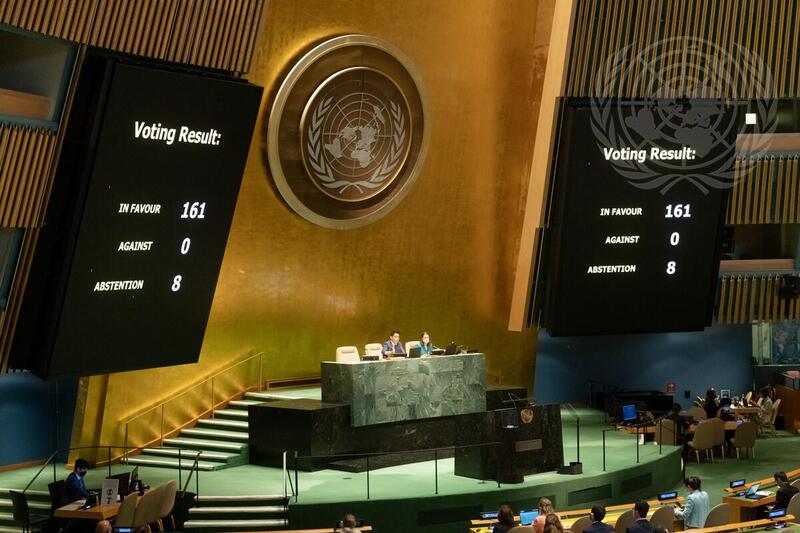 The United Nations General Assembly declared today that everyone on the planet has a right to a healthy environment, a move backers say is an important step in countering the alarming decline of the natural world.
In a resolution passed Thursday morning at UN headquarters in New York City, the General Assembly said climate change and environmental degradation were some of the most pressing threats to humanity's future. It called on states to step up efforts to ensure their people have access to a "clean, healthy and sustainable environment."
The resolution is not legally binding on the 193 UN Member States. But advocates are hopeful it will have a trickle-down effect, prompting countries to enshrine the right to a healthy environment in national constitutions and regional treaties, and encouraging states to implement those laws. Supporters say that would give environmental campaigners more ammunition to challenge ecologically destructive policies and projects.
By

UN Decade of Healthy Ageing