January 2023 Vancouver Chinatown Affordable Seniors Housing Inventory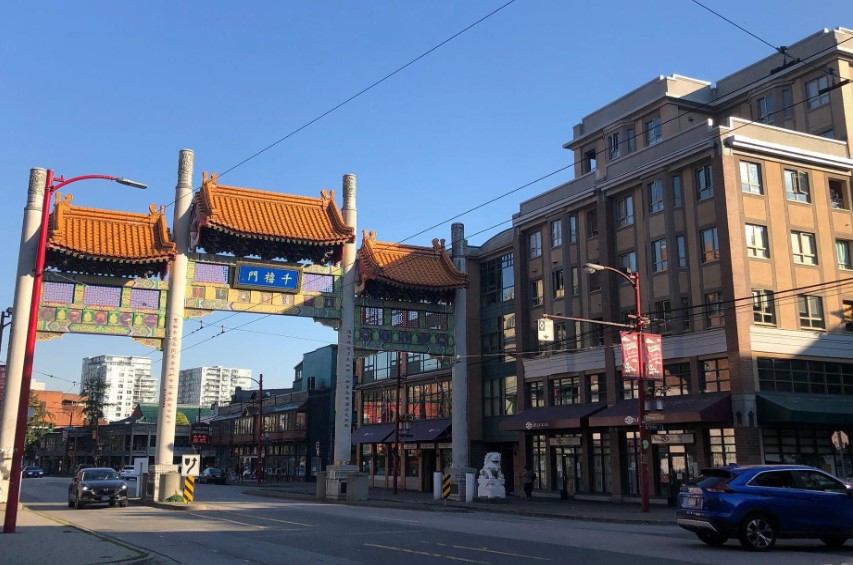 A new report coming out of a community-led study sounds the alarm on the severe lack of affordable, suitable and secure housing with culturally appropriate integrated eldercare for Chinatown seniors.
With deteriorating century-old buildings and a growing aging population, the Vancouver Chinatown Affordable Seniors Housing Inventory report highlights the existing inadequate seniors housing supply and how unprepared we are to care for our elders. Many seniors in Chinatown and its vicinity live in precarious and unsuitable environments that are not senior-friendly, making-do with an absence of dedicated care as they age. What's needed is immediate action to address the housing insecurity and lack of eldercare services that many seniors face now, which will only increase exponentially in the years to come as ageing accelerates. Vancouver's Chinatown, rich with socio-economic ties and cultural heritage, is envisioned as a "campus of care" where seniors can continue to live in the community as they age, without being disrupted from the familiar neighbourhood they have always known. Seniors can then move through the seniors housing continuum of independent living, supportive housing, assisted living and long-term residential care homes within Chinatown and its surroundings, accessing affordable food, social spaces, and eldercare services that are culturally appropriate for their needs.
The study found that at present there are 12,788 units of affordable housing in 260 developments in Chinatown, Strathcona and the Downtown Eastside neighbourhoods, of which 23% (2,905
units) are designated as seniors housing spaces. With an estimated 7,200 seniors above the age of 55 years living in the area, the number of affordable housing currently set aside for seniors is
inadequate. The Inventory highlights that Chinese societies provide 784 affordable housing spaces, accounting for 6% of the total stock of affordable housing in the area. There is potential for these Chinese society-owned buildings, if refurbished, to provide additional, much needed units allowing seniors to age-in-place. The study urges that the recommended strategies and measures be advanced with support from all levels of government, including dedicated funding, resources, and partnerships across jurisdictions as well as with the community and non-profit housing sector.
This includes the setting up of a governance structure that provides oversight to steer the proposed strategies towards implementation. For instance, feasibility studies would have to be carried out in the next phase of the study to pursue the possibility of viable sites in and around Chinatown to be developed for seniors housing with integrated culturally appropriate care.
Recommended strategies:
To secure and improve the existing stock of affordable housing designated for seniors;
To develop a dedicated stream of housing policy, with funding allocated for new affordable seniors housing that integrates culturally appropriate eldercare services across the care spectrum
To re-imagine ways of senior living aligned with the vision of a campus of care in planning towards ageing well in Chinatown and its vicinity
The report was prepared by UBC Public Scholar and PhD Candidate Louisa-May Khoo, and urban planner Carmut Me. The Inventory highlights how the current shortfall of affordable housing gravely impacts seniors housing security and well-being needs. The existing situation has to be urgently addressed to fill the gaps and meet the growing demand for more seniors housing and eldercare services in the coming years. With the B.C. Premier's recent announcement to dedicate $500 million to help non-profit housing operators to secure rental units, the City of Vancouver-appointed Chinatown Legacy Stewardship Group's (LSG) Housing Working Group, together with other community partners, are asking for a more explicit commitment from all three levels of government to address the unique needs of
Chinatown seniors and the potential of Chinatown as a campus of care.
Quotations:
Fred Mah (Chair, Chinatown Society Heritage Buildings Association)
"Society heritage buildings are an important part of Chinatown's urban and social fabric and we
take pride in our contribution to providing housing needs for seniors. To continue and expand on
this valuable service, we need urgent government assistance and we are therefore joining other
community partners in calling for immediate actions."
Louisa-May Khoo (Report author; UBC Public Scholar; Ph.D. Candidate, School of
Community and Regional Planning)
"We ought to do better. Protecting Vancouver Chinatown means protecting the rights of
Chinatown seniors to age well in the neighbourhood they have always known. This requires more
than just providing shelter. It is about integrating 'hardware' + 'software' + 'heartware'. It is about
combining the infrastructure with social support and a care ethos so that seniors can thrive in the
community."
Michael Tan (Co-chair, Legacy Stewardship Group; Board Director, Chau Luen Society)
"We owe a debt to our elders, especially on this centenary of the Chinese Exclusion Act. We
should not have to justify why our parents and grandparents deserve culturally appropriate
care"
Queenie Choo, (Chief Executive Officer, S.U.C.C.E.S.S.)
"S.U.C.C.E.S.S. is a proud provider of affordable housing for seniors in Chinatown offering
residential, assisted-living and independent living facilities. Many of our sites include culturally
appropriate supports for residents including Mandarin and Cantonese-speaking staff, familiar
Chinese meals and cultural activities. We know that aging well in place requires holistic, culturally
appropriate care. Currently there are not enough of these resources to meet the growing demand
in the neighbourhood and so we call on government to help ensure quality housing and culturally
appropriate eldercare is available to all Chinatown's seniors."
Background
In 2021, the City of Vancouver-appointed Legacy Stewardship Group's (LSG) Housing Working Group identified a need for an inventory to better understand the existing stock of housing for seniors in Chinatown, Strathcona and the Downtown Eastside in order to highlight the gaps and plan for contingency actions and advocacy. This was prompted by a recognition of the precariousness of housing for Chinatown seniors with the initial sale of Vancouver Grace Seniors Home on 333 E Pender Street which housed 70 seniors with ties to the Chinese community. Following widespread concern expressed by the community, the Province stepped in and purchased the housing facility for the affected seniors. This development remains one of the handful of culturally appropriate seniors housing facilities in the Chinatown neighbourhood. The case highlights the fragility of affordable culturally appropriate housing stock. Even as they are owned and operated by non-profit organisations, a more anticipatory and proactive approach for a housing policy attentive to the needs of seniors in Chinatown is required. Representatives from a number of Chinatown groups, including Fred Mah of the Chinatown Society Heritage Buildings Association and Michael Tan, Co-Chair of the Vancouver Chinatown Legacy Stewardship Group, met in Nov 2021 with then Housing Minister David Eby and BC Housing staff to determine the next steps on ensuring these vulnerable seniors in a culturally significant area would be protected.The Vancouver Chinatown Seniors Affordable Housing Inventory Report is released in January
2023, with inputs from:
BC Housing
City of Vancouver
Chinatown Society Heritage Building Association
Legacy Stewardship Group, Housing Working Group
Office of the Seniors Advocate BC
S.U.C.C.E.S.S.
University of British Columbia
Vancouver Coastal Health
View Full Report Here
View Executive Summary Here
Subject Area

Age-friendly Communities
Housing

Audience

Academics
Government (Politicians, Policy Makers) and Health Authorities
Service Providers (Non-profits, Community Organizations, Local government)
Caregivers, Seniors & Volunteers
Government
Health Authorities

Category

Policy, Planning, & Procedures
Research & Reports