[Tools] NEW, FREE TOOLS TO HELP CANADIAN NONPROFITS HIRE DIVERSE, EARLY-CAREER TALENT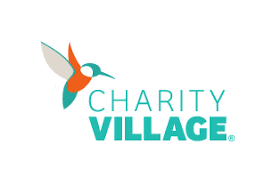 For Full Article Click HERE
CharityVillage, in partnership with CivicAction, is proud to host HireNext, a free, made-in-Canada tool that helps employers better hire and retain diverse, early-career talent. By helping employers better recruit, screen, onboard, and, most importantly, retain young talent, HireNext takes the guesswork out of creating more open, accessible, and inclusive hiring and HR practices. 
We are pleased to offer two free, easy-to-use tools to help you improve your hiring and HR practices: 
The HireNext Job Posting Assessment (JPA) is a free, online tool that provides tailored recommendations on how to improve your job postings, making them more attractive to young, diverse talent. Simply copy and paste your existing job posting into the tool to access the suggested recommendations and improvements. 
The HireNext RoadMap offers proven best practices for hiring and retaining diverse, young talent, while case studies offer a deep dive on the inclusive practices of several Canadian employers. 
Why are these tools so important? 
Pre-pandemic, 30% of employers had trouble filling entry-level roles and 70% said their biggest challenge was finding applicants. So why are close to 800,000 Canadian youth (15-29) unemployed and not enrolled in an educational or training program?  
COVID-19 has exacerbated the challenges equity-deserving youth face in gaining employment. In Ontario alone, youth aged 15-24 have suffered an unemployment rate that is more than double general unemployment. Those from racialized groups and lower-income households are disproportionately affected. 
Research indicates that a period of unemployment at the time of entry into the labour market has a "scarring effect" and is associated with persistently lower wages many years thereafter. 
By updating HR practices, including how we write our job ads, we can help connect equity-deserving youth to opportunities, all while helping employers fill their talent gaps. 
What young people are saying 
Employers struggling to find talent or who want to appeal to a more diverse pool of job seekers may be surprised that their traditional job ads can turn off younger job candidates. According to a recent survey of early-career job seekers: 
75% felt their skillsets were suitable for a role but mandatory education or experience requirements kept them from applying. 
50% said a non-specific job title, such as Associate or Analyst, would make them lose interest in a job posting. 
Over half want to see an inclusivity statement on the job posting and 85% want a statement on the organization's work culture to be included. 
The way of the future for all job seekers 
Keep in mind that it's not just young and early-career talent who can be turned off by a poorly written job ad. Job seekers of all demographics are looking for clarity, transparency, and inclusivity, and writing better job ads will help you reach a wider talent pool overall.  
Review your job ads and HR practices today 
The Job Posting Assessment and HR RoadMap are free, easy-to-use tools that will help Canada's nonprofit organizations do a better job of hiring and retaining young, diverse talent. 
With 30% of employers having trouble filling entry-level roles, now is the time to update your HR practices to better connect with early-career talent, close entry-level hiring gaps, and create a workplace that is ready for the future. 
Are you looking to recruit and retain young, diverse talent? We can help.
Take the guesswork out of creating more inclusive, accessible, and effective hiring practices. Access the hiring tools today.
Subject Area

Leadership, Training, Coaching, Mentoring
Organizational Development
Volunteer Management

Audience

Service Providers (Non-profits, Community Organizations, Local government)