Recorded Webinar: The Practical Guide to the Elder Abuse and Neglect Law in Canada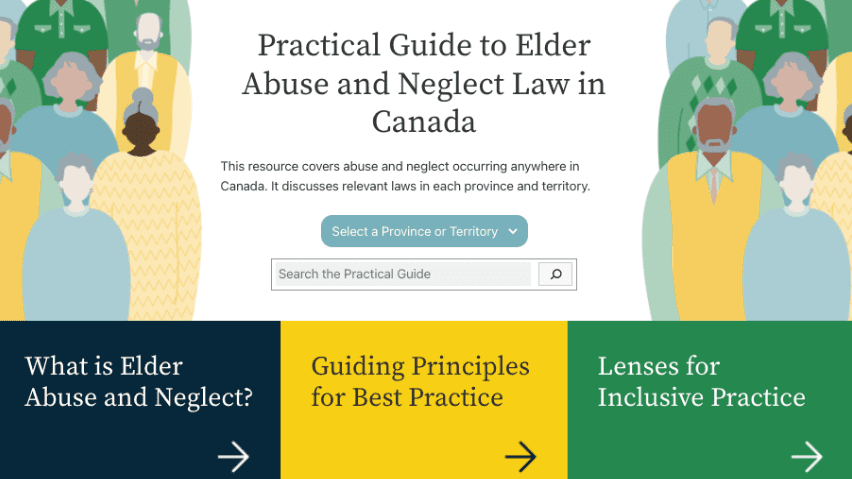 Webinar originally took place on May 9th, 2022.
The new and improved Practical Guide to Elder Abuse and Neglect Law in Canada was launched in April 2022. The new bilingual (English and French) Guide is a plain language, searchable website with information on all areas of law relevant to elder abuse and neglect, including adult protection law, family violence legislation, care facility regulations—and much more. The Guide has sections on the laws in each province and territory in Canada. In this webinar CCEL National Director Krista James reviews Guide highlights and explain how you can use the Guide to support your work with older people and vulnerable adults.
Speaker: Krista James, National Director | Directrice Canadian Centre for Elder Law
---
The video
By

United Way British Columbia

Subject Area

Safety, Security, Finances, & Personal Planning

Audience

Service Providers (Non-profits, Community Organizations, Local government)
Caregivers, Seniors & Volunteers