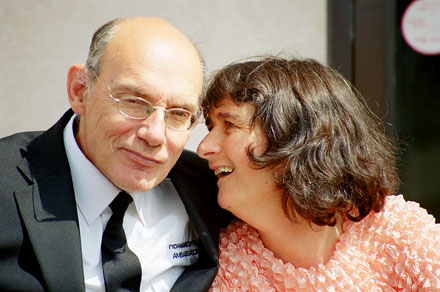 The CLBC Strategy on Aging is a proactive response to the challenges and opportunities associated with supporting adults with developmental disabilities who are growing older in our communities
The richer quality of life offered by community living is resulting in longer lives for many people. Like the general population, these people are likely to become more vulnerable and develop more complex care needs as they get older.
Some people with developmental disabilities may also experience the onset of age-related challenges earlier than the general population. People's needs, strengths and concerns changes as they get older. Additionally, many middle-aged individuals are living with family members or caregivers who may not be able to continue to care for them as they themselves age.
Through the strategy on aging, CLBC in collaboration with partners in community is working to create awareness and understanding of what people need to age with safety and dignity in community.
By

Subject Area

Mental Health and Wellness
Social Connectedness / Social Isolation

Audience

Service Providers (Non-profits, Community Organizations, Local government)
Health Authorities
Caregivers, Seniors & Volunteers