Toolkit: Engaging Men in Older Adult Centres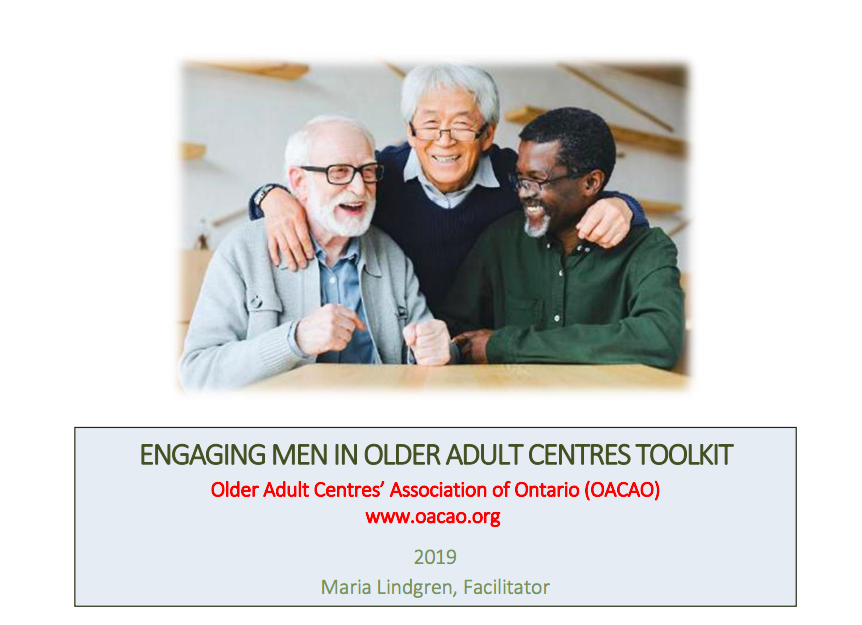 Research has shown that older men are less likely to socialize regularly, face a higher risk of mortality related to social isolation than women and men 65+ have one of the highest suicide rates. Many men see work as being central in shaping and sustaining their identity, so retirement can be a tough change which does not come easy. This toolkit looks to bring ideas to your community to engage more men.
This toolkit includes:
Survey results and barrier to participation
Examples of successful Men's programming
Introduction to Men's Sheds
Marketing Ideas
Fundraising Ideas
Brainstorming Feedback from OACAO members
Men's Sheds Resource List
See the attached website link for the full toolkit.
By

Subject Area

Mental Health and Wellness
Social Connectedness / Social Isolation
Organizational Development

Audience

Service Providers (Non-profits, Community Organizations, Local government)