Toolkit: Framing the Foundation of Community Health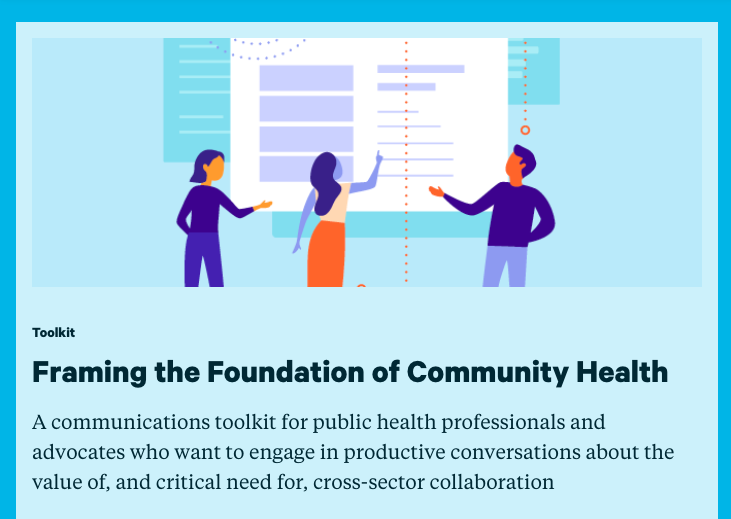 This is a communications toolkit for public health professionals and advocates who want to engage in productive conversations about the value of, and critical need for, cross-sector collaboration. Topics such as why communicating about public health is tricky and where common public health messages go wrong are addressed. The toolkit includes a 'Gaps-At-A-Glance' guide, a Strategic brief, a QuickStart Guide, recommendations and practical examples, FAQs, as well as other accompanied toolkit files.
One example of an included tip is to avoid relying primarily on the phrase 'social determinants of health' when explaining community health and instead advance a detailed vision of how various sectors can contribute. 
See the attached webpage link for the full toolkit. 
By

Subject Area

Organizational Development
International Innovation
Information, Referral, & Advocacy

Audience

Service Providers (Non-profits, Community Organizations, Local government)
Government
Health Authorities
Funders
Academics