Virtual theatre performance: Same Old Same Old - June 8-13, 2021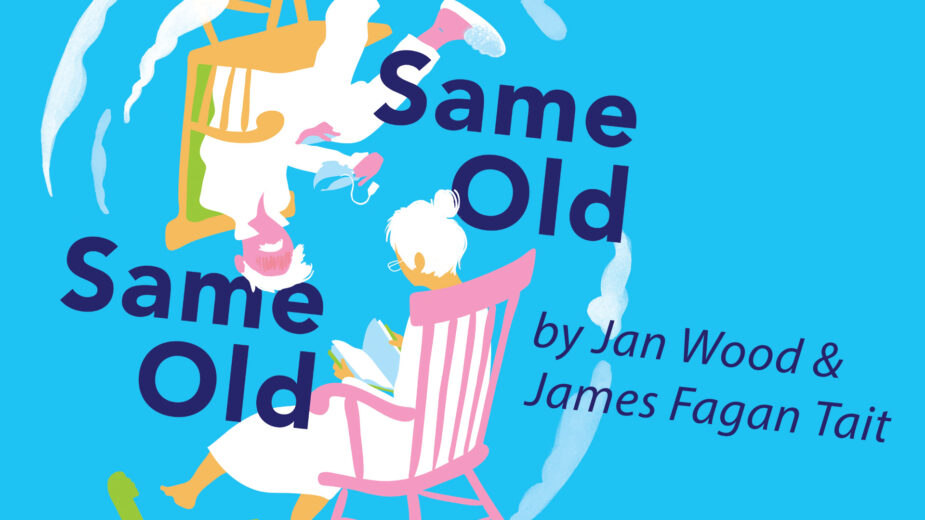 Two Belfry favourites return with a brand-new collaboration. Actor Jan Wood, (Mrs. Fezziwig in our production of A Christmas Carol) and James Fagan Tait (director and co-writer of 21 Ways to Make the World Last Longer) team up to write and star in this charming new play. Steadily approaching "till death do us part"—a man and a woman—through snippets and sketches and little scenes—reveal the moments that make up their lives. The mundane and the meaningful. The small but profound. The benign and hurtful. And the real—yet unspoken love. You will find it deeply funny because it is totally familiar—spot-on and touching.
The Belfry Theatre is excited to share three upcoming productions--presented on film, in order to ensure the safety of their audiences. They have prepared their VocalEye edition with a descriptive pre-show introduction. This special performance will be broadcast on Sunday, June 13, 2021.  They will e-mail the preshow notes to ticket purchasers prior to the performance. All broadcasts (June 8-13) will be Closed Captioned. 
The Theatre invites you to have a wander through their digital versions of the House Program and Upstage Magazine for information and insights about the play and their upcoming shows, plus Podcasts of interviews from their B4Play event, and a list of other digital events associated with the production.
By

Subject Area

Education, Recreation, & Arts
Caregiving & Caregiver Support

Audience

Service Providers (Non-profits, Community Organizations, Local government)
Caregivers, Seniors & Volunteers