Allied and Partner Organizations
Resources on CORE include checklists, toolkits, reports, studies, videos, and other materials on topics relevant to those working or volunteering in support of healthy aging and older adults independent living.
The Office of the Seniors Advocate
The Office of the Seniors Advocate monitors and analyzes seniors services and issues in B.C., and makes recommendations to government and service providers to address systemic issues. The OSA was established in 2014 and is the first office of its kind in Canada.
MOSAIC
MOSAIC is one of the largest settlement non-profit organizations in Canada. They serve immigrant, refugee, migrant and mainstream communities in Greater Vancouver and the Fraser Valley as well as throughout the province of BC and overseas via online programs. They offer interpretation and translation services, intercultural training for the workplace, counselling for people from multicultural backgrounds, settlement, family and employment services, and much more.
Men's Sheds
Men's Sheds are modern, shared versions of the home workshops that have long been part of the Canadian way of life. The Canadian Men's Sheds Association is a peer-run group that aims to build relationships between Canadian sheds, help new ones get started, and raise awareness about the friendly, inclusive, and creative spaces that sheds can offer. The Canadian Men's Sheds Association (www.menssheds.ca) was developed to help support the growth of Men's Sheds across Canada. This website offers information about the Men's Sheds movement and about existing (registered) Sheds in Canada. Other resources for men can be found here as well.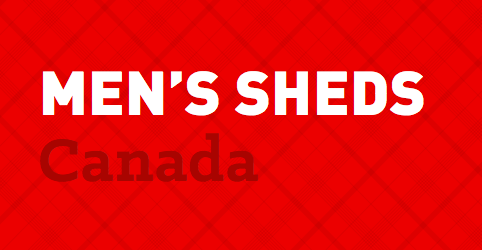 McMaster Optimal Aging Portal
The McMaster Optimal Aging Portal is a trusted website that gives you access to evidence-based information on optimal aging (i.e., staying healthy, active, and engaged for as long as possible). This online resource is free to use and was developed for older adults, caregivers, policymakers, and health and social professionals. The content on the Portal takes the best available evidence on over 75 health and social topics and breaks it down into easy-to-understand language that is accessible to everyone. New content—such as research summaries, blogs, ratings of online resources for evidence use, and email alerts—is added to and disseminated by the Portal each week. This content helps to make sense of what the research says about exercise, nutrition, common health conditions, mental health, caregiving, healthcare, and much more.
Jewish Seniors Alliance of Greater Vancouver
The Jewish Seniors Alliance of Greater Vancouver is a non-profit volunteer driven organization for all seniors over the age of 55, regardless of their gender, culture, ethnicity, sexual orientation, physical/mental ability, socio-economic status and religious/political belief systems. The Organization aims to inform, support and involve seniors in a contemporary complex world and to promote active community and social involvement and wellness. Acting on the needs of seniors in the Lower Mainland and their organizations, the JSA responds to concerns with governments, the public, agencies, and funding groups.

The interCultural Online health Network (iCON)
The interCultural Online health Network (iCON) is a community-driven health promotion initiative that supports multicultural communities, patients, and caregivers across BC to optimize chronic disease prevention and self-management. iCON is a partnership between Digital Emergency Medicine and the Patients as Partners program and is funded by the B.C. Ministry of Health.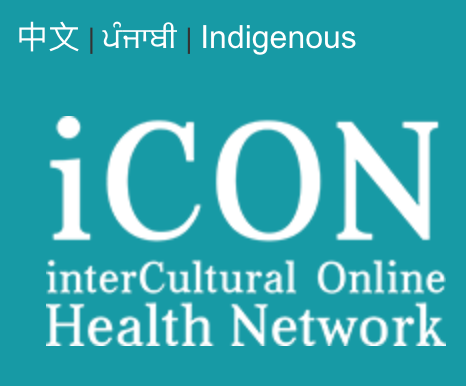 HelpAge Canada
HelpAge Canada works in partnership with others to improve and maintain the quality of life of vulnerable older persons and their communities in Canada and around the world. HelpAge is a founding member of a global network of Organizations under the umbrella of HelpAge International that promotes the right of all older people to lead dignified, healthy and secure lives.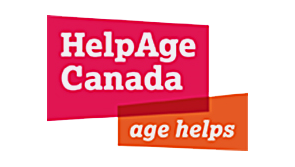 Gluu Technology Society
Gluu Technology Society is a Canadian nonprofit that helps seniors get the digital skills they need to participate in our modern world. Gluu provides digital skills education and technology support for Canadian seniors.