Allied and Partner Organizations
Resources on CORE include checklists, toolkits, reports, studies, videos, and other materials on topics relevant to those working or volunteering in support of healthy aging and older adults independent living.
The Canadian Anti-Fraud Centre (CAFC)
The Canadian Anti-Fraud Centre (CAFC) collects information on fraud and identity theft. The CAFC provide information on past and current scams affecting Canadians. Older adults are more vulnerable to being victimized by fraud. If you think that an older person you know is a victim of fraud, encourage them to report it. We help citizens and businesses report fraud, learn about different types of fraud, recognize the warning signs of fraud and protect themselves from fraud. We also provide information to law enforcement and governments in Canada and around the world. Our goals include disrupting crime, strengthening partnerships between private and public sectors and maintaining Canada's economy. Fraud: Recognize, Reject and Report. To learn more about the fraud, explore the CAFC website.

British Columbia Rural Health Network (BCRHN)
British Columbia Rural Health Network (BCRHN) consists of healthcare advocacy organizations working to improve healthcare service delivery   in rural BC. Membership includes organizations from the communities of Ashcroft, East Shore Kootenay Lake, Fort St. John, Fraser Lake, Hornby & Denman Islands, Nelson, Powell River, Princeton, Salt Spring Island, Sicamous, Slocan Valley, South Shuswap, and Trail. Membership is open to any organization or individual that supports the purpose and goals of the BCRHN. Our goals include:
share successful strategies in an effort to address rural healthcare concerns
advocate for policy changes that provide all rural residents with attachment to a health care practitioner
identify areas of research aimed at improving access to healthcare in rural communities and to provide fertile ground for research to take place
inform the BC Ministry of Health of rural healthcare concerns and recommend solutions for the improvement of services to rural BC residents
develop partnerships with other provincial organizations in an effort to influence policy changes that improve access to healthcare services
recognize the healthcare concerns of indigenous communities and include their issues and concerns as part of our work
improve access to mental health services
promote patient-centred, community-based primary healthcare reform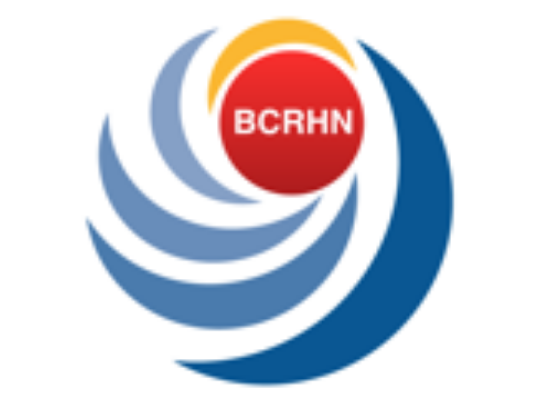 The B.C. RCMP
The B.C. RCMP proudly provides municipal, provincial and federal policing in areas that range from isolated Aboriginal communities and coastal villages to major cities. Older adults are more susceptible to being victimized by fraud. If you, or someone you know, is a victim of fraud in which a financial loss is incurred and/or given out personal information, call your local police detachment to report the incident.  Record details of your interaction with the fraudster including phone numbers, email addresses and communication with the scammer. Photographs or screen shots of the messages are helpful.  We encourage Canadians to also report the incident to the Canadian Anti-Fraud Centre (CAFC). To learn more about Your BC RCMP: Alerts, Newsroom and Safety Tips explore BC's RCMP website.
BC Recreation and Parks Association
BC Recreation and Parks Association is a not for profit organization that plays a central role in leading the enrichment and improvement of the quality of life of British Columbians and their communities by championing the power of recreation and parks. BCRPA recognizes the importance of the senior and aging adult population, and the important of seniors being included and engaged in physical activity in every community across BC, and has numerous active aging resources available.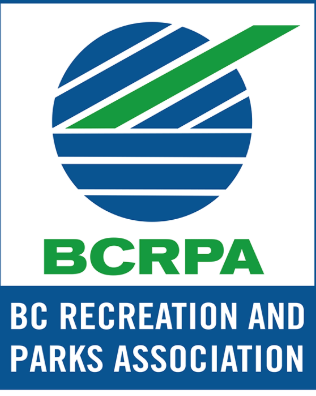 BC Psychogeriatric Association
BC Psychogeriatric Association is a professional multi-disciplinary interest group founded in 1997 by grass roots clinicians working in the field of mental health and older adults. BCPA works to meet the mental health needs of older adults in B.C. through:
Enhancing interdisciplinary collaboration
Providing practice support
Advocating for excellence of care
Supporting and using research to inform practice, and
Participating in the development of public policy.

The BC Patient Safety & Quality Council
The BC Patient Safety & Quality Council provides system-wide leadership to efforts designed to improve the quality of health care in British Columbia. Through collaborative partnerships with health authorities, patients, and those working within the health care system, we promote and inform a provincially-coordinated, patient-centred approach to quality.

BC Hospice Palliative Care Association
BC Hospice Palliative Care Association is a not-for-profit, membership organization representing individuals and organizations committed to promoting and delivering hospice/palliative care to British Columbians since 1986. BCHPCA Members provide a broad range of services to British Columbians who are dying and to their loved ones who are grieving. Each year, BCHPCA hosts an educational event that focusses on topics of interest to healthcare professionals, hospice society staff and volunteers and members of allied organizations who are committed to quality end of life care.
BC Healthy Communities Society
BC Healthy Communities Society is a province-wide not-for-profit organization that facilitates the ongoing development of healthy, thriving, and resilient communities. BCHC provides a range of resources, programs and fee-for-service offerings that support multi-sectoral groups to collaborate around a shared vision for a common purpose, working closely with, and having strong partnerships with local governments and health authorities across the province. Key programs include Age Friendly Communities and PlanH.
The BC Health Coalition
The BC Health Coalition champions a strong public health care system that is there for all of us when we need it. We are a democratic, inclusive and consensus-based community of individuals and organizations that span the province of British Columbia. Together we advocate for evidence-based improvements to our public health care system, stimulate public education on health care issues, and drive positive change to our health care system through campaigns across the province. Our ongoing priorities include defending public health care from privatization and a legal attack in courts, improving access to and quality of primary care through community participation, and advocating for improvements to home, community, and long-term care for seniors and people with disabilities.