Local Government CBSS Initiative: Feed the Need, West Vancouver Seniors' Activity Centre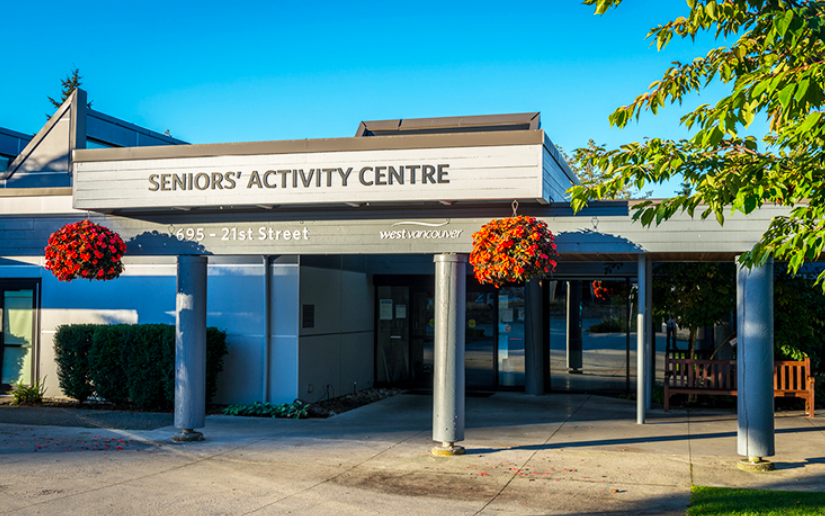 Initiative, Municipality: Feed the Need, West Vancouver Seniors' Activity Centre (District of West Vancouver)
---
Summary: Feed the Need is a program created by the District of West Vancouver's Seniors' Activity Centre and is aimed at providing home-cooked nutritious meals to seniors in the community. The COVID-19 pandemic has highlighted how many vulnerable older adults there are in need of food, and through this program the District of West Vancouver has delivered 22,000 meals to those in their community ,and will continue to do so for the rest of 2021.
---
Program Description:
Feed the Need by the District of West Vancouver's Seniors Activity Centre is providing low-cost and free meals to vulnerable seniors in their community. With meals only costing $6 for those who can afford to pay and free for those who can't, the program is accessible to all in the community. By both delivering meals to those who are unable to or uncomfortable with leaving their home, and opening up the Centre for pick-up seven days a week from 10 am-2 pm with extra safety precautions, they have been able to provide home-cooked nutritious meals to many. They offer milk, eggs, and toilet paper to reduce the number of trips people have to make to the grocery store. The service is available to anyone, regardless of age.
How and Why did this Initiative get started?
On March 13th, 2020, the Centre shut down due to the COVID-19 pandemic, but immediately, their café started offering a takeout meal service. The Centre started making wellness and assessment calls to all of the seniors on their contact list, asking if they were okay, if they needed anything, if they were at risk, and if they needed food. Through the responses to these calls, they quickly realized how many seniors were food insecure. It also highlighted how many seniors were uncomfortable or unable to leave their home to pick up food at the Centre, marking the beginning of the food delivery system.
With the help of their partners, Vancouver Coastal Health, the West Vancouver Police Department, and B.C. Housing, the Centre was able to locate at-risk older adults. B.C. Housing informed the Centre of five low-income apartment buildings with several older residents. Once these apartments were identified, staff slid pamphlets regarding the meal program under every door. Approximately 60% of the residents in these buildings asked for meal deliveries three times a week. Quickly, the demand for the meals surpassed the cafeteria's capacity, leading them to add a nightshift, as well as a baker. Now they offer full meals, as well as soups, snacks, and desserts. By May 25th, they were delivering 750 meals a week.
Before the COVID-19 pandemic, there was a general awareness there were many older adults who struggled to have their basic needs met, however, the pandemic has since shed light on the issue. It not only showed how many vulnerable seniors there were in the community but also, how many seniors were hesitant to ask for help.
Program Impact:
The West Vancouver Seniors Activity Centre has impacted their community greatly since the beginning of the pandemic. They have discovered hundreds of food insecure seniors living in their community, placed 6,761 wellness and assessment calls, deliver 700 free nutritious meals weekly, distributed 1,000 medical masks, and provided over 22,000 meals to seniors in their community since the beginning of the Feed the Need initiative. All of this has been done at a cost of $4,500 per week. The West Vancouver Seniors Activity Centre has not only identified seniors in need during the pandemic, but also the need for continuation of a program like this post-pandemic.
Strengths and Challenges:
Thanks to the Ian and Rosemary Mottershead Fund, distributed by the West Vancouver Foundation, donations of up to $100,000 have been matched, providing enough funding for the program to continue for all of 2021. Funding support has also been provided by the Centre's advisory board, the Kiwanis, and the WV Firefighters Charitable Society.
Due to the volume of requests for meals, the costs of the program continue to increase. Costs are covered for this year but more funding will eventually be needed. The West Vancouver Seniors Activity Centre has identified the need for the continuation of a program like this post-pandemic.
---
For more information about the District of West Vancouver or the Seniors' Activity Centre, click here.
Innovative local government CBSS initiatives and partnerships: Local governments are key players in developing and delivering community-based seniors services (CBSS) to support older residents to age in place. A strength of local governments is their ability to conduct research, advocate for assistance from other levels of government, and provide resources such as space, staff, material resources (e.g., access to technology), and funding. Municipal services are also often a major funder of CBSS.
Some municipalities provide services directly to seniors through municipal community center programming, while others provide long-term grants to not-for-profit senior serving agencies. Some opportunities to create alignment between local government and CBSS organizations, as identified by these groups, include using planning tables effectively to determine common aims, sorting out which grants go to which organizations, and having point people in both groups to facilitate collaboration across agencies.
To highlight this valuable work being done, Healthy Aging CORE is featuring local government CBSS initiatives in the Featured Community Programs area.
Location

District of West Vancouver

Organization